Remote I/O units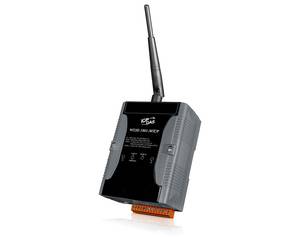 Remote I/O units can be used to monitor and control analogue signals such as volts, mA, temperature and digital status signals such as alarms, whilst digital outputs can control devices such as pumps. 
These units are available with Ethernet or Serial communications using industrial fieldbus protocols such as Modbus TCP, PROFINET, EtherNET/IP, EtherCAT, Modbus RTU/ASCII, PROFIBUS and CAN bus.
In addition to monitoring and control of signals over Ethernet, extra features are provided depending on which model is selected. These may include "peer-to-peer" communications and on-board "logic" control. 
Our EtherCAT range is currently the fastest industrial Ethernet protocol that can synchronise with nanosecond accuracy. This is achieved by the Master being the only node allowed to actively send an EtherCAT frame. 
Product Range