Digital Oscilloscopes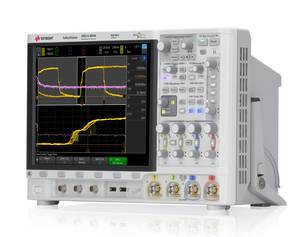 We stock a wide range of digital storage oscilloscopes, mixed signal oscilloscopes and mixed-domain oscilloscopes from market leaders Keysight Technologies and GW Instek. These include traditional benchtop and handheld oscilloscopes, along with PC based oscilloscopes that use software to display measurements.
Our benchtop range of oscilloscopes are available with 2 or 4 channels, bandwidths from a low cost 50MHz to high performance 6GHz, with an additional 16 digital channels provided on the MSO range.
Our handheld oscilloscopes provide engineers and technicians with high signal clarity in a battery powered robust portable package.
PC based oscilloscopes include the same signal processing and conditioning you would expect in a benchtop oscilloscope, but measured signals are displayed via a PC. These instruments are available with a USB or LAN connection. 
For a limited time, Amplicon is offering outstanding discounts on Keysight digital oscilloscopes. Full offer details here. 
Product Range