CAN & LIN interfaces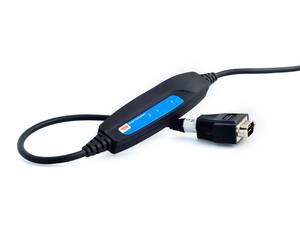 The Controller Area Network (CAN) bus was developed in the early 1980s as an in-vehicle network capable of linking sensors and actuators. CAN's comprehensive error-checking, non-destructive bus arbitration and general robustness as a communication protocol has led to its adoption in many other areas. CAN adoption is growing in the UK.
This section comprises of products that can add a CAN interface to a PC or to convert CAN to other protocols. The addition of a PC interface for LIN makes our offer for Automotive diagnostics & monitoring complete. If you have any technical queries, we have CAN and LIN experts ready to take your call.
Product Range