GPIB Interfaces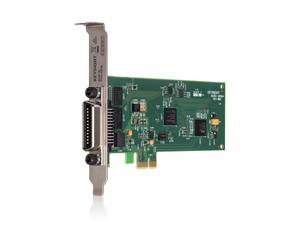 During the 1960s, Hewlett-Packard developed a bus system for connecting programmable instruments. This system was known as HPIB (Hewlett-Packard Interface Bus). Its popularity grew until it was universally adopted as the General Purpose Interface Bus (GPIB) and remains a well-supported standard to this day.
Amplicon`s range of Test and Measurement equipment is often networked and then connected to a PC using the GPIB boards found in this section. We also offer USB to GPIB converters which allow the quick and easy addition of a GPIB interface to laptop or desktop computers.
If you need further information on our GPIB products or the complete GPIB solutions we offer, please call our sales engineers on 01273 570 220.
Product Range