NI PXI Controllers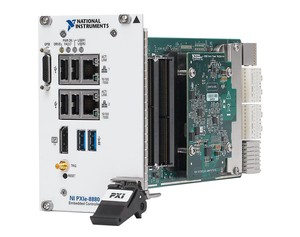 NI PXI controllers are either embedded or remote. Embedded controllers contain everything you need to run your PXI system without an external PC, while remote controllers let you control your PXI system from desktop, laptop, or server computer.
The highest performance PXI Express embedded controllers provide class-leading performance in a compact embedded form factor for your PXI-based test, measurement, and control systems. Besides offering high CPU performance, these controllers provide high I/O throughput coupled with a rich set of peripheral I/O ports and up to 32 GB of RAM. NI PXI embedded controllers are specifically designed to meet the demanding requirements of test, measurement, and control systems. They are available with the latest processor options in a rugged form factor designed to operate in a wide temperature range and high shock and vibration environments. 
Select the controller to meet your needs, embedded ones offer higher performance, whereas remote ones are more cost effective.
For a limited time, Amplicon is offering up to 15% off select NI PXI controllers. Offer includes Last-time-buy products and a selection of hundreds of popular products. View both offer details here
Product Range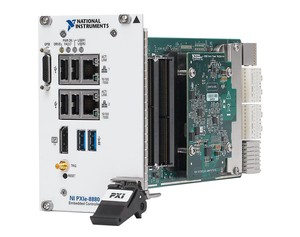 NI PXIe-88xx series
High-performance, Compact embedded computer card for PXI, CompactPCI, and PXI Express systems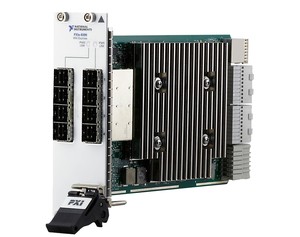 NI PXIe-83xx series
Remote control modules that provide connectivity for PXI and PXI-Express Systems