Industrial Secure Routers & Firewalls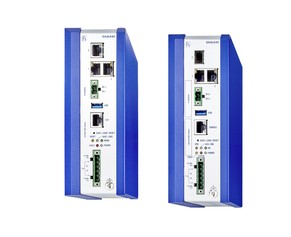 Industrial secure routers provide a highly reliable and rugged layer 3 networking which can facilitate secure routing of data between different networks or inter-VLAN communication. They are specifically designed to protect networks from cyber-attacks or data instrusion attempts.
Our industrial secure routers are fully integrated cyber-security solutions offering all the features you need to protect your networks and data from hacking attempts, these include firewall, VPN and NAT.
Amplicon's range of Industrial secure routers can be used in many industries including factory floor, substation automation, transport, marine, military and many other mission-critical applications.
Product Range