PXI Test Equipment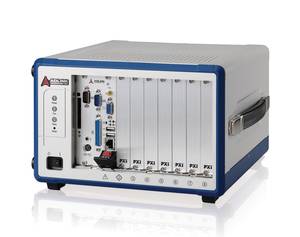 In this section you will find a wide selection of ADLINK PXI products.
You can select from our broad range of PXI Chassis, PXI Controllers and PXI Data Acquisition. We can supply a range of 3U and 6U PXI chassis that have up to 18 slots.
All ADLINK PXI controllers supplied by Amplicon come with memory and HDD as well as offering a rugged and stable platform for a wide variety of testing and measurement applications.
Making the right choice of your test platform involves both technical and financial considerations. The Amplicon team can help you select the correct PXI test equipment to suit any application.