Programmable Automation Controllers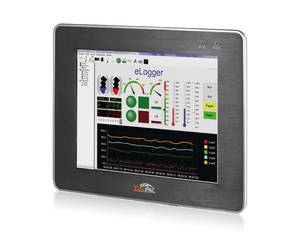 Amplicon offers a broad range of programmable automation controllers (PACs) that can be deployed in a variety of industries. All support a broad range of automation and control protocols such as, Modbus TCP, Modbus RTU/ASCII, PROFIBUS, PROFINET, EtherNET/IP, EtherCAT and CAN bus. We have the technology capable of controlling simple edge processes through to complex automation applications across all industrial, infrastructure and building sectors.
ICP DAS PAC systems are modular by design and are similar to a traditional PLC, they cater for most signals such as temperature, process, etc. ICP DAS Remote PAC systems are compact, stand-alone logic controllers using "IF" "THEN" or "ELSE" control. They are available with selectable I/O such as temperature, process, etc. and are ideal for small applications that need local or edge control. 
Product Range