Industrial Monitors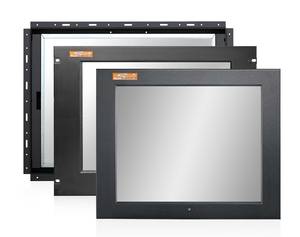 The Amplicon industrial monitors have been designed and built to the highest standards. All our models are rugged and reliable and are able to withstand the most demanding environments.
The Senses Industrial monitors offer boasting grade 'A' LCDs in Standard Definition, High-Definition and 4K as well as a wide choice of mounting options to suit any application: Panel mount monitors, Rack mount monitors and open-frame monitors.
All our monitors offer flexible input options, optional USB or Serial touch screen resistive or capacitive interfaces, and varying power input capabilities.
Below you will find all Amplicon Industrial monitors: Standard Definition, High-Definition and 4K industrial monitors
Product Range