Industrial Computing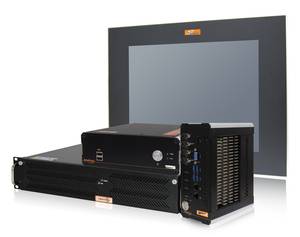 Amplicon is the UK's leading Industrial PC manufacturer with over 20 years experience of building Rackmount, Embedded and Panel computers. Our engineering team are able to customise systems to meet customer specific environmental and EMC requirements and provides a product branding service to deliver systems with company specific logo and colours.
Amplicon's Industrial Computers are designed using road mapped components to ensure longevity and repeatability. We also supply a wide range of supporting products such as Industrial Monitors, Rackmount LCD Console drawers, KVM switches and converters, and Uninterruptible Power Supplies (UPS).
Amplicon has expanded its flagship industrial computer family, the Ventrix. The new 12th gen models introduce a massive leap forward in efficiency, security features and AI capabilities. Learn more about the new Ventrix models.