Amplicon Industrial Panel PC family
The Senses Industrial Panel PC range consists of powerful industrial-grade systems with superb computing and graphics performance, all in a modern, sleek yet ruggedised enclosure. Featuring multi-touch high resolution screens, advanced IoT security features and IP65 chassis, the Amplicon Senses range is the next generation of powerful IoT devices.


High processing power / Low comsuption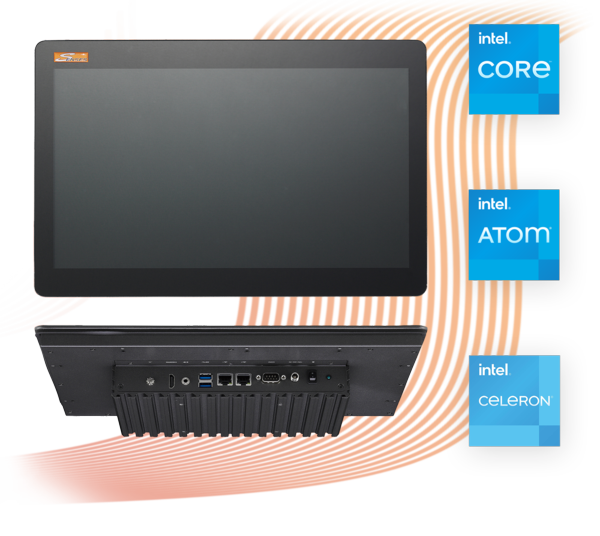 Intel iCore

Keep pace even in mission-critical workflows, thanks to Intel iCore accelerated performance. Our range of Senses iCore Panel PC's offers Intel's full solutions for performance, flexibility, and security at the edge.

Intel Atom

Our Intel Atom range of Panel PC's provide IoT-centric options with extended temperature ranges. Being low powered yet highly efficient, our Atom powered devices work effectively even when space is at a premium.

Intel Celeron

Intel Celeron Senses PC's are ideal for thin client application use cases. Set up multiple thin clients in different areas of your facility, while maintaining them all with a ThinManager server.

Mounting options
The Amplicon Senses Panel PC's are offered in different mounting options to meet your specific application requirements. From the popular panel or open frame mounts to the flexibility Vesa mounting, allowing you to orientate and move the panel as required. Our Senses Panel PC is built to offer maximum flexibility.



Wide range of screen sizes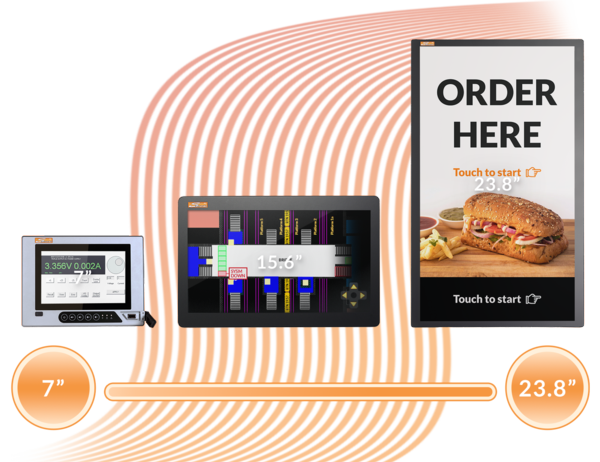 Small form factor

Our Senses Panel PC range starts at just 7", featuring the same powerful features even when space is at a premium. Designed for applications such as meeting room displays, hotel self-check in systems, and HMI's for factories, the senses Panel PC range covers everything.

Large form factor

Thanks to their IP65 rated panels and large 24" screen size, these larger models are perfect for use in railway display and retail applications. Designed for reliable 24/7 operation, display advertisements and interactive menus in a chassis that's built to withstand heavy public use.

Amplicon Senses Panel PC applications
Explore the latest Senses Panel PC's
Book a demo unit