Designed to outperform in the most demanding applications
Designed and manufactured in the UK, the Amplicon Industrial rackmount PC's are built for industrial applications requiring high-performance, maximum reliability and longevity. Our industrial rackmount range offers ultra-rugged construction, industrial-grade components, 24/7 operation, full customisation options and up to 15 year life cycle.




Ventrix: Market leading performance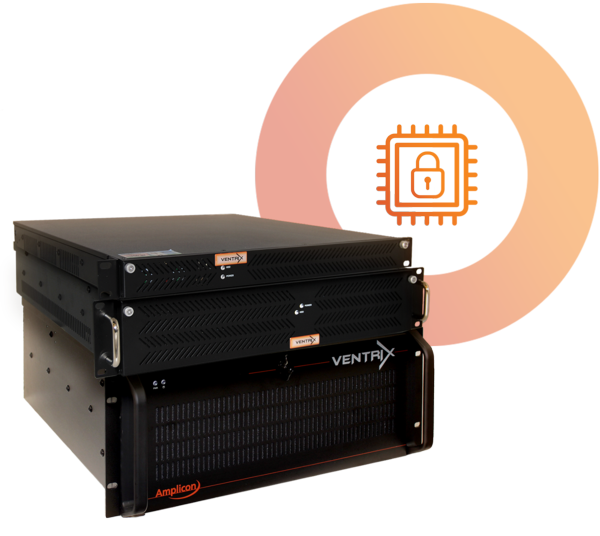 Flagship range

We put our 50 years of experience into every Ventrix we make. Being our top of the range model, the Ventrix range only uses industrial-grade components that meet our strict quality standards.

Single Board Computer design

Industrial SBC architecture provides unbeatable power efficiency and reliability thanks to wider temperature tolerances and maximum flexibility. Built to run 24/7 operations, the Ventrix range is made to be relied on.

Huge expansion options

Offering the most options for expansion, the Ventrix range can be adapted to any application. Thanks to up to 10 plug-in card slots, we can build a system that is not just tailored to your needs, but future proof.


Impact-R: Rugged, Repeatable, Reliable
Same industrial construction, lower power consumption

The Impact-R range includes high performing intel core models as well as fanless Atom based rackmount PC's offering low power, high efficiency with industrial-grade reliability.

Shallow depth options

The Amplicon ultra short depth industrial PC's are less than half the length of a standard PC, making them ideal for applications where space is at a premium. Despite the compact size, the systems don't compromise on features or performance.

Industrial motherboard

Designed to protect from shock, vibration, dust, moisture and electromagnetic interference, our industrial grade motherboards thrive where commercial-grade motherboards will simply fail.


Impact: Most cost-effective systems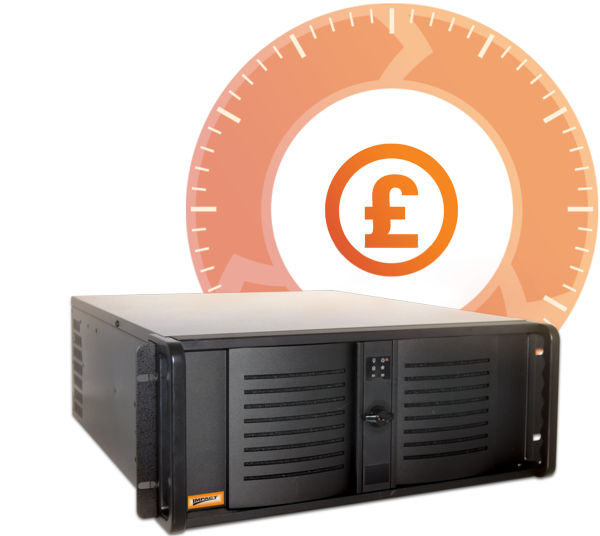 Our lowest cost without compromise

The Impact family is our most cost-effective industrial computer, combining high performance, ruggedness and superb quality. From extensive PCI expansion to Intel iCore CPU options, the Impact Industrial PC's don't compromise on features, meeting the requirements of most industrial applications.

Consumer grade motherboard same industrial components

With Intel motherboards paired with industrial grade components, including the power supply and heavy-duty steel chassis, the Impact computers offer industrial-grade quality at a commercial-grade price.

Shortest lead times

Thanks to the larger market of commercial-grade motherboards, the Impact range is built with readily available off-the-shelf parts, built to the high standards you expect from Amplicon.
Complete integrated solutions
All Amplicon Rackmount PC's are designed, manufactured, configured and integrated in house in our UK main office by our IPC experts. Thanks to over 50 years of experience in the industry, every Rackmount PC that we sell meets the high standards you come to expect, no matter the order size.

Amplicon Industrial Rackmount PC's applications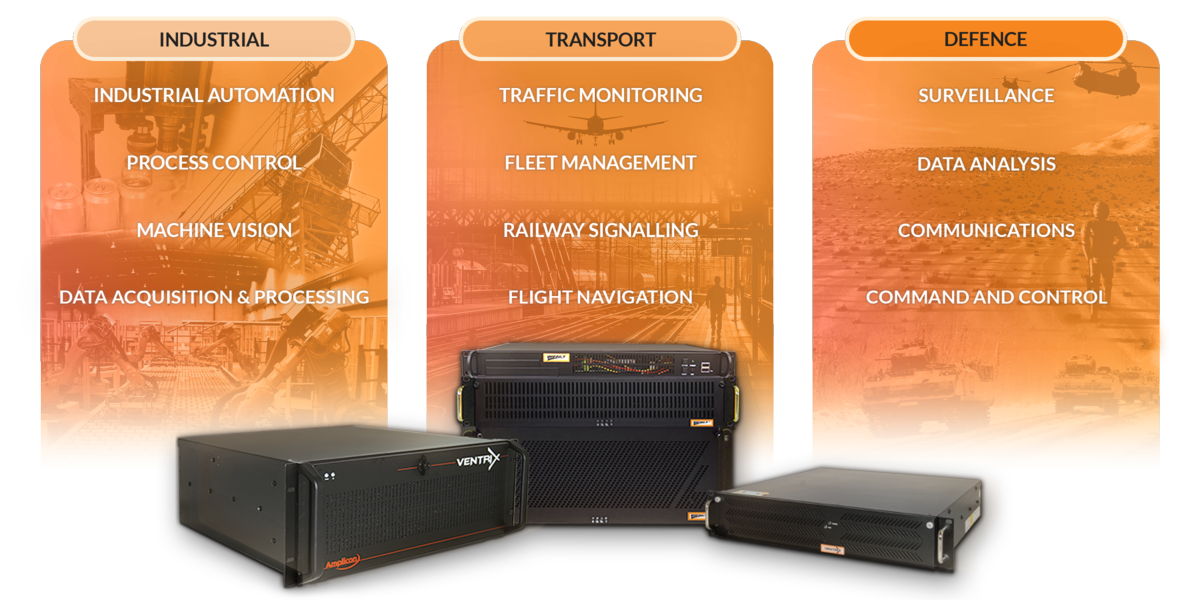 Full customisation
Our skilled industrial computing engineers are able to tailor our standard industrial computer systems to meet your technical specifications and budget. Whether you need an extra stick of RAM, a specific PCI card included in the configuration, or a custom chassis with your company branding, we are able to help.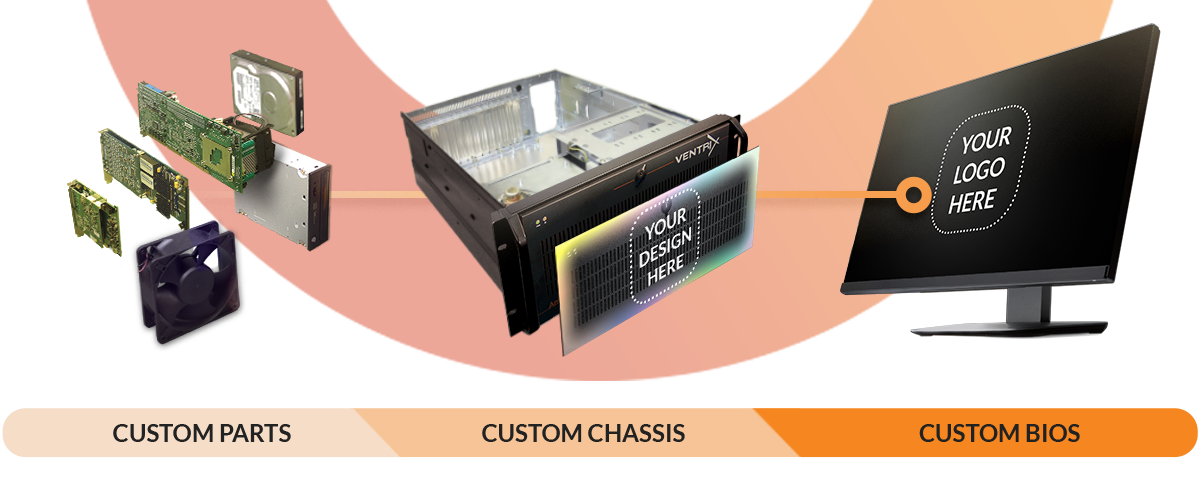 Unbeatable lead times
All Rackmount PC are designed and manufactured in house here at Amplicon. Being based in the UK gives us the flexibility to manufacture custom, quality & reliable computers without compromising on lead times. No matter the order size, you get to work directly with our IPC experts, as they process your build directly with our configuration team.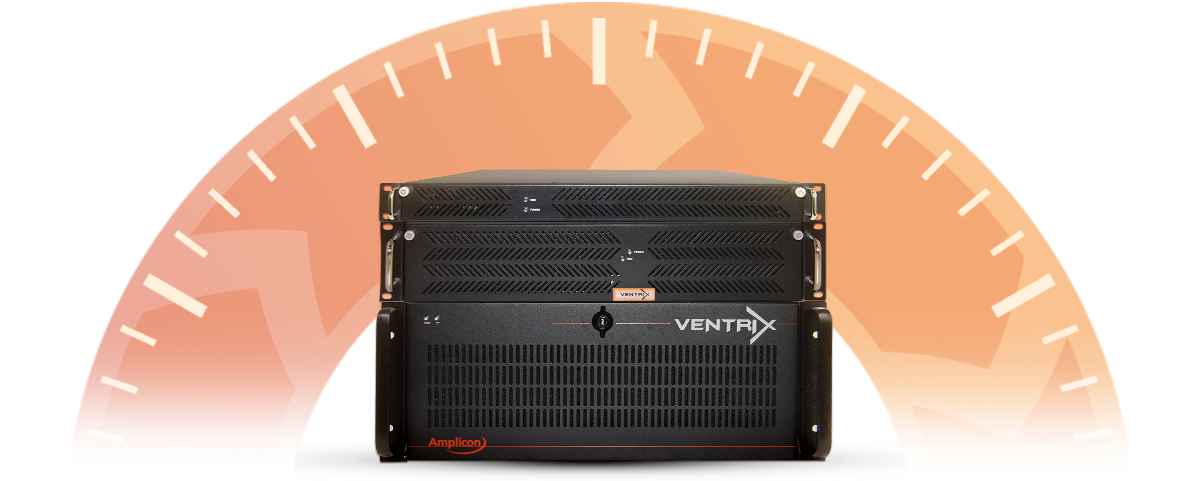 Explore the Amplicon Rackmount PC range
Book a demo unit