Rackmount Computers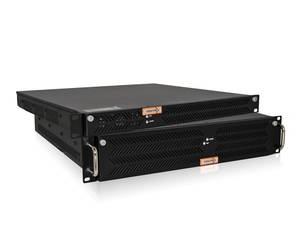 The extensive range of rackmount computers designed and manufactured by Amplicon are exceptionally versatile with a wide array of expansion options, providing optimal cooling for even the most demanding of add-on cards, this makes the rackmount systems ideal for applications with requirements for several add-on cards, and extensive drive configurations.
Key benefits of the Amplicon rackmount PC range include its versatile size, 3 year warranty, robust industrial grade components and Intel® processing architecture support for improved performance and energy efficiency.
Popular uses for the Amplicon rackmount range are found in military COTS, data communications, automation, Oil & Gas, and transportation applications.
Product Range