Network design & installation
Amplicon provide a wide range of services to support our comprehensive portfolio of industrial data communications products for use in applications such as factory automation, IP CCTV, data centres, access control and IP telephony applications. We specialise in providing networking solutions for use in harsh environmental conditions, resilient network operation and industry specific approvals.
Our goal is to help reduce your total cost of ownership by ensuring the selection of the most appropriate and cost effective products and services. This section of our website will give an insight into the types of services and systems we provide.
Network Design Consultancy
Amplicon has first-hand knowledge of customer requirements built up over many years, and it is this experience that allows us to provide expert network design consultation as well as solutions for industry approvals requirements and environmental challenges.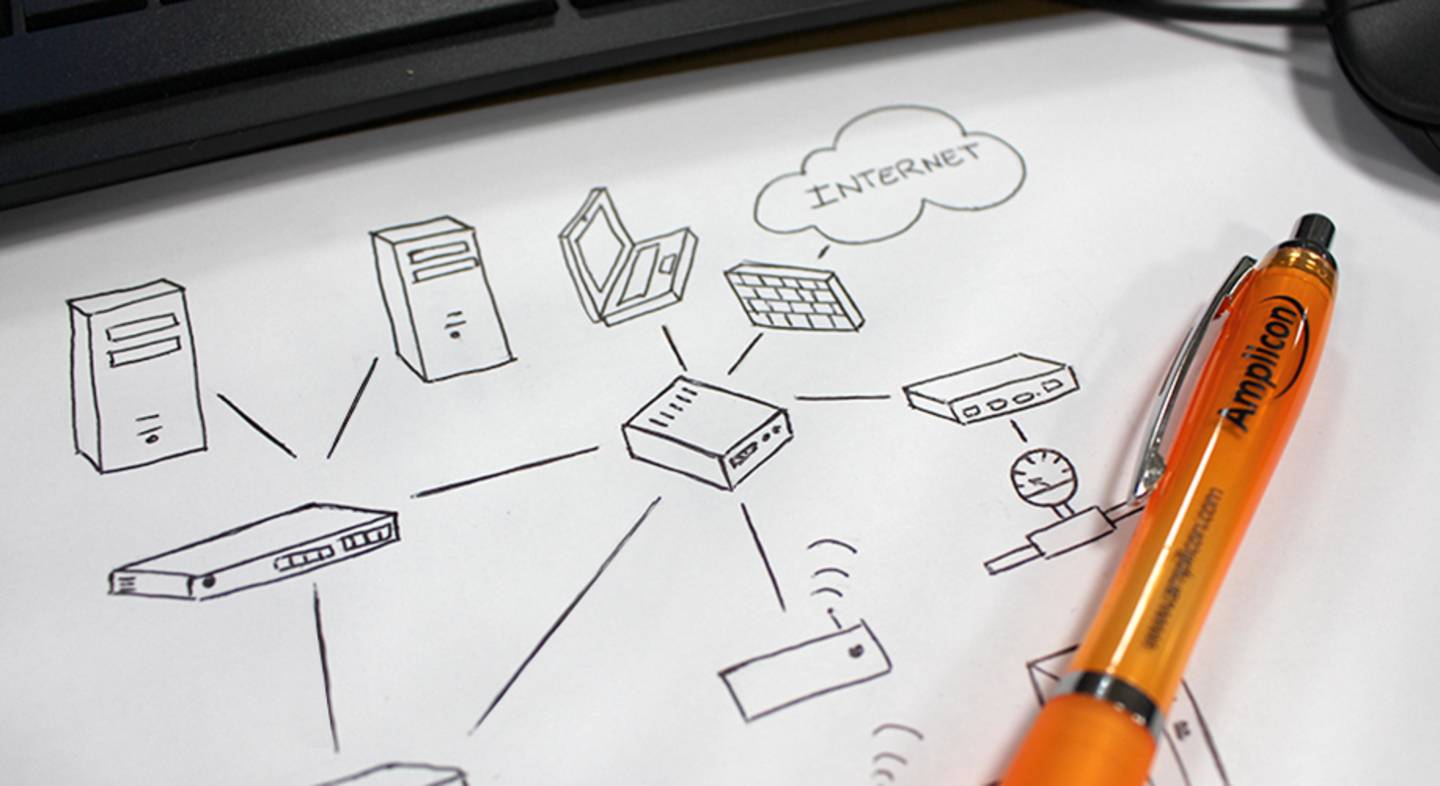 Depending on the project or requirement, we can provide a range of design and consultancy services to provide the solution. Throughout this process, our engineering team are always on hand to offer their expertise to ensure the work is delivered on time and on budget with minimal disruption.
Projects vary in size depending on the customer requirement and budget. Previous design work ranges from connecting legacy manufacturing machinery to the customer IT system or providing a new edge to core network that has scalability and resilience in the design for future proofing and reliability.
Amplicon has a strong background in providing data communications support to customers that require a solution to operate in harsh environments and so would require conformal coating as well as wide temperature options.
We are also able to provide solutions where industry approvals are required; such as railway rolling stock (EN50155) or trackside application (EN50121) as well as Sub-station approvals like IEC61850.
Hardware - Cabling & Switches
Amplicon are a Tier1 distributor for Cisco, Moxa, Belden, Hirschmann and Digi, five of the largest industrial data communication manufacturers in the world. With these key partnerships Amplicon can offer its customers exceptional pricing advantages and unique first hand technical support.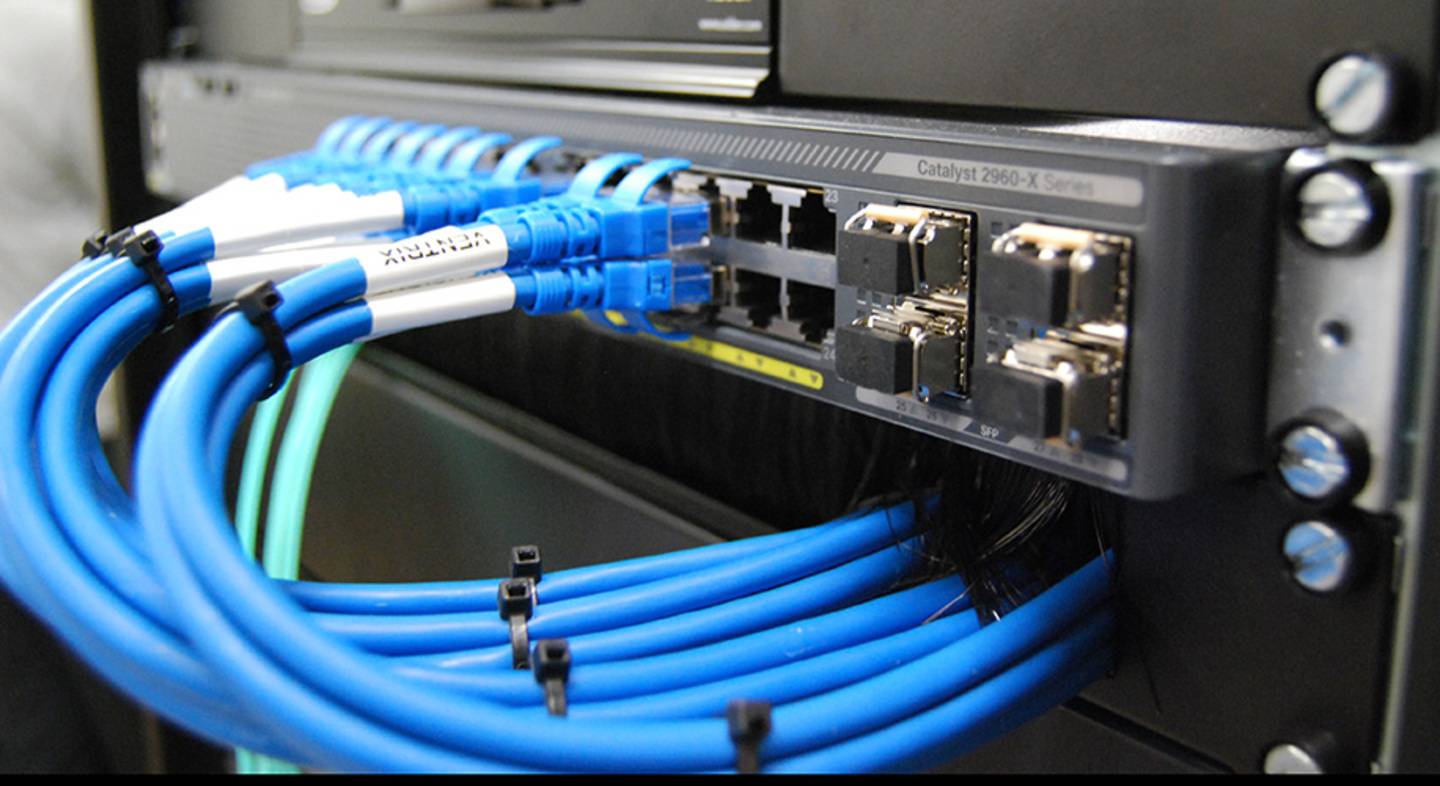 Amplicon provides a wide range of industrial Ethernet switches, especially for applications where reliability and performance is a must. Options include managed switches with less than 20mS recovery time, low cost unmanaged, Gigabit Ethernet, 10GbE, Layer 2 & 3, PoE, IEC 61850-certified, EN50155-certified and DIN rail and 19" rack mounting solutions.
Within our product portfolio we can offer a variety of wireless data communication solutions for a wide range of environments and applications. Options include IEEE 802.11x wireless AP/Bridge/Client products for localised connectivity or cellular (GPRS/HSPA) solutions for remotely connecting to devices in the field to perform functions such as data download, CCTV feeds or hardware maintenance application.
For applications involving industrial fieldbus protocols, Amplicon has a wide range of gateway devices that allow communication between serial fieldbus protocols and TCP/IP protocols. Amplicon support the main types used in industry including ASCII, DF1, Modbus RTU/ASCII, Modbus/TCP, EtherNet/IP, Profibus/Profinet and CAN.
The key to any network is security. This is particularly true in today's market when remote connectivity is needed to control or monitor the networks while maintaining fast data rates. Amplicon provides a range of security routers with firewall, NAT, VPN and deep packet inspection functionality built in. These can be installed into a single DIN rail or 19" rackmount device.
When data communication solutions such as USB is limited to 5 meters and Ethernet copper limited to 100 meters, Amplicon has a range of cost effective options to extend these distances up to 10km.
With access to the complete Belden range of cabling, enterprise and industrial connectivity portfolios, we can provide a range of options to complete your network installation. Belden has a long history of providing high quality cabling and connectivity solutions, so you can be assured your network will work first time and provide long term reliability.
Installation & Testing
At Amplicon, we will work within your build schedule to have your network design, installed and configured to a standard you are satisfied with. Before and during factory and site acceptance testing, all work will be carried out by our in house technical engineers, allowing you to focus on your key business areas. As well as all the work undertaken; all necessary documentation will also be completed by our certified engineers with years of experience in testing and installation within network design.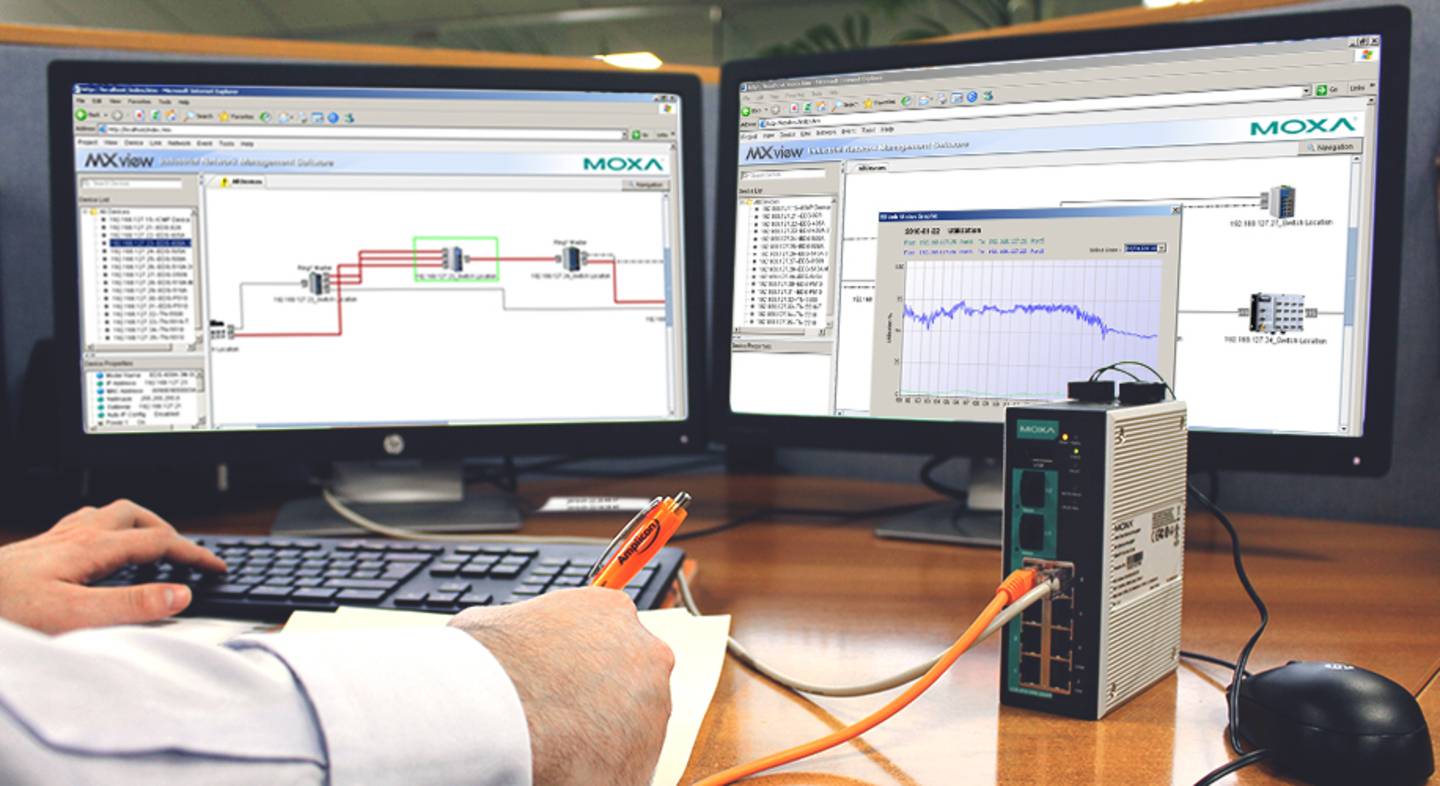 The first service we can offer is pre-site configuration of the hardware before going to site for final installation and testing. This is a very attractive option for those customers who do not have the experience to setup networking hardware or simply want to outsource this part of the supply to relieve pressure on their clients engineering resources.
Options include configuring and testing 3G routers fitted with a SIM card to a client's specification or configuring managed Ethernet switches. The configuration services we offer range from a simple redundant ring to a full managed switch configuration including layer 3 routing and virtual lAN's. If a client requires a factory acceptance testing (FAT) this can also be arranged before dispatch.
Another option, which is very popular among our customers is to outsource both the pre-site setup of the hardware and the on-site installation of the hardware including cable installation ready for site acceptance test (SAT). All our work is planned and carried out in accordance with our customers' needs by qualified networking and CSCS certified engineers. We ensure all installation work is carried out to a high standard that is to our clients' expectations.
Documentation packs can be arranged and tailored to customers' requirements as part of the final handover. Options can include product manuals, datasheets, CE documentation and network management configuration tables.
The Amplicon engineering services team are also able to offer a cabinet integration service with the networking hardware fitted, wired and tested ready for final installation in the field. Our previous integration work includes control panels, wall mounts, 19" rackmount and outdoor enclosures.
Visit our Amplicon cabinet Integration section for further details.
Training
Amplicon can also provide a range of training options to improve customers existing data communication knowledge. These include working with legacy RS485, designing and taking advantages of new technologies by setting up an Ethernet network with scalability and resilience for a new installation.
We also offer a range of training options with any new installation provided by Amplicon to allow our clients to provide and maintain their first line support.
Amplicon can tailor training programmes to suit our clients' needs with a combination of classroom theory and practical hands on sessions.