PC Based Data Acquisition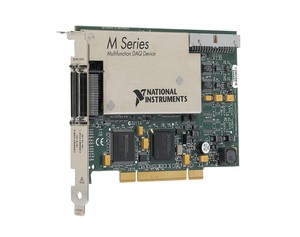 Whether you are designing automated test systems, or performing scientific research in a laboratory, our range of PC based data acquisition (DAQ) cards will have the solution.
Our analogue input DAQ cards, can be used when you need to acquire a variable signal with your PC. We have a wide range of low cost data acquisition, multifunction and high-speed DAQ cards. The analogue output cards allow you to generate steady voltage signals or waveforms for testing your products or systems. We offer both high-performance (high-speed waveforms) and low cost cards for fixed output signals. The range of digital I/O cards let you monitor, control, switch and alarm. All of our data acquisition cards are available in PCI and PCIe format and have Windows and Linux drivers. We also have a range of  DAQ devices that are available in USB format.