Digital Multimeters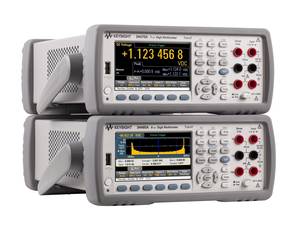 We are able to offer a variety of benchtop Digital Multimeters and Data Acquisition Systems from Keysight and GW Instek.
Our benchtop digital multimeters (DMM) provide a choice of cost and performance from 4½ and 5½ digit resolution, to the high accuracy Truevolt range that can measure up to a 8½ digit resolution.
The DMM's come with various PC connectivity options, such as USB, LAN, GPIB and serial. All of which can be configured and controlled via software.
Product Range