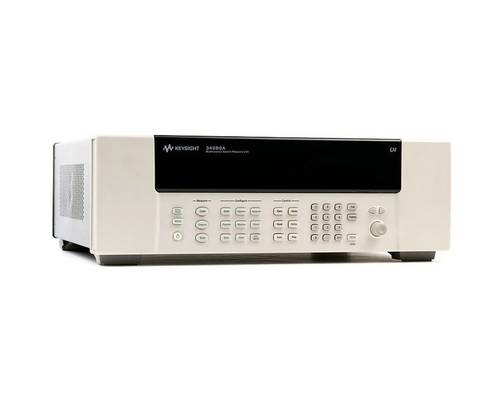 Keysight 34980A series
Keysight Modular multifunction switch/measurement unit with built in 6 1/2 DMM
Key Features
Eight-slot mainframe, choice of 21-plug-in modules
Built-in DMM with 6½ digits (22 bits) of resolution
Scan rates of up to 1000 channels/second
Standard LAN, USB, and GPIB connectivity to PC, LXI compliant
Easy remote access with built-in Web interface
Up to 560 2-wire mux or 4096 matrix cross-points in one mainframe
Free BenchLink Data Logger software for easy data collection and analysis
The Keysight 34980A data logger includes LAN and USB connectivity and a choice of 21 modular add on cards.

In addition a 6 ½ digit DMM can be included at the point of order without using one of the systems 8 slots. With a scan rate of up to 1000 channels per second.

Integration is made easy with connectivity provided through LAN, USB and GPIB to a PC via standard cables and terminal cards.
The Keysight 34980A can be controlled through a web based GUI, but users also have the option of using the included Keysight BenchLink data logger software for configuration and real-time data for analysis
Connectivity

GPIB
Ethernet
USB

Logger Display

6.5 Digits

Logging Channels

Over 100