LCR Meters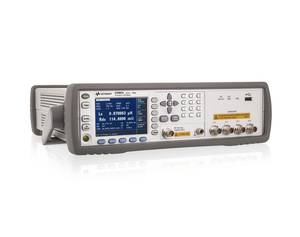 We offer a wide range of benchtop LCR meters from Keysight and GW Instek.
Our benchtop LCR meters are designed to meet your impedance measurement needs in the field of R&D, production, quality assurance, or incoming inspection.  
They come with various PC connectivity options, such as USB, LAN, GPIB and serial. All of which can be configured and controlled via software.
Product Range