Measurement and Control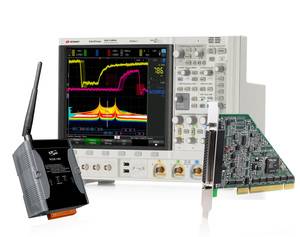 Our Measurement and Control section has products for every type of application, from high-end Test & Measurement to a simple digital panel meter installation. We have products that can monitor, display and log high and low speed signals. These range from high-speed multi-channel data acquisition for Automatic Test Equipment to lower speed networked linked products such as dataloggers and remote I/O.
We also offer a broad range of programmable automation controllers (PACs), PXI Systems, remote I/O, HMI's, display instrumentation and signal conditioning that can be deployed in a variety of industries. All support a broad range of automation and control protocols.