PXI Chassis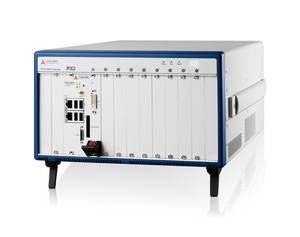 Amplicon supplies a range of 3U and 6U PXI chassis from ADLINK to suit your requirements.
Our broad range goes from a 6 slot portable cube chassis to a 18 slot rackmount chassis. We offer a choice of additional features including LCD displays and touch panels.
Our range of portable PXI chassis from ADLINK includes several cube style chassis for 3U PXI instruments.
Our range of 19" rackmount PXI chassis are suitable for one controller and multiple instruments in 3U or 6U form factor.
Product Range