NI multifunction I/O devices
A multifunction I/O device offers a mix of I/O with varying channels, sample rates, output rates, and other features to meet many common measurement requirements. These devices combine common I/O, including analog input and output and counter/timer functionality, into a single form factor to help reduce complexity and meet multiple system requirements. It is ideal for a wide variety of industry applications such as laboratory automation, research, and design verification.
Using a multifunction I/O device with the right level of software allows you to deliver a measurement application custom fit to your needs. From configured measurements with no programming to custom-built apps with a specialised user interface, one driver ties software to hardware.
For a limited time, Amplicon is offering up to 15% off select NI Multifunction I/O devices. Offer includes Last-time-buy products and a selection of hundreds of popular products. View both offer details here
Product Range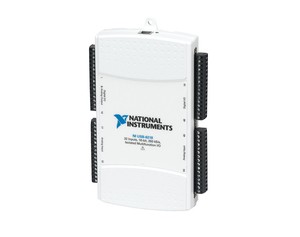 NI USB-6xxx series
12/14/16/18bit differential analogue inputs 2MS/s/ch (max) with varying channel counts, 2 or 4 analogue outputs 3.33MS/s (max)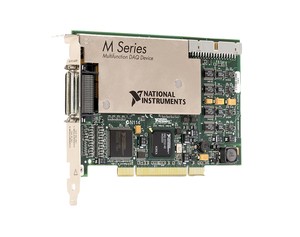 NI PCI-62xx series
16/18bit differential analogue inputs 1.25MS/s/ch (max) with varying channel counts, 2 or 4 analogue outputs 2.86MS/s (max)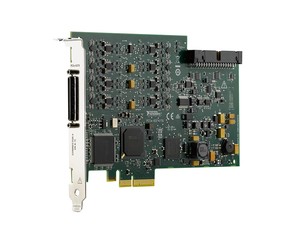 NI PCIe-63xx series
16bit differential analogue inputs 3.57MS/s/ch (max) with varying channel counts, 2 or 4 analogue outputs 3.3MS/s (max)