Designed to outperform in the most demanding applications
Designed and manufactured by Amplicon in the UK, the Ventrix rackmount PC's are built for industrial applications requiring high-performance, maximum reliability and longevity. Offering an ultra-rugged construction, 24/7 operation, full customisation options and up to 15 year life cycle, the Ventrix range is deservedly our flagship computer.
With the introduction of the Intel® Core™ 12th gen Alder Lake models, the Ventrix becomes our most powerful and efficient Industrial PC.


Powerful Intel
®

core

™

12th Gen Industrial PC's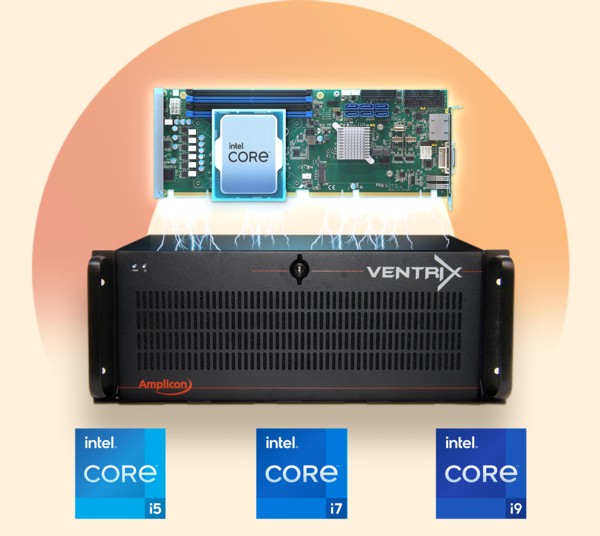 Breakthrough hybrid architecture

Combining high-performance and high-efficiency cores on a single chip, the Ventrix 12th gen PC's deliver superior power without compromising efficiency. The Ventrix i7/i9 feature Intel Thread Director, boosting performance optimisation in real-time.

Expanded bandwidth and fast DDR5

The new models support DDR5 memory, providing twice the bandwidth and density of DDR4 while reducing power consumption. The new Ventrix models allow for greater workload convergence, making them ideal for memory-intensive applications that require faster processing.

Fast AI and built-in inference acceleration

Advanced AI capabilities for smarter, faster applications. With the new systems you will achieve faster and more accurate AI performance thanks to Intel's Deep Learning Boost, which will significantly increase inference processing power.

12th Gen improvements over 10th Gen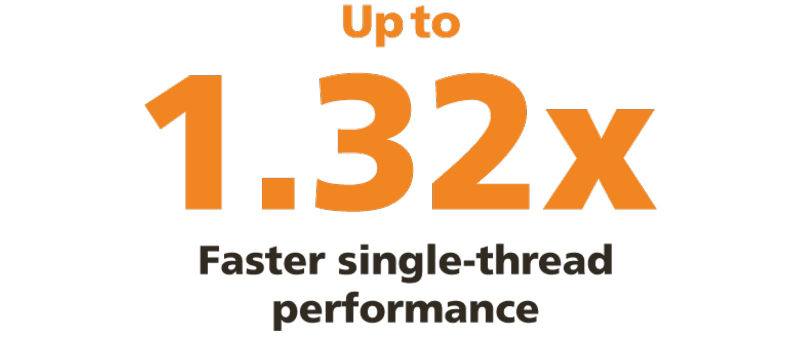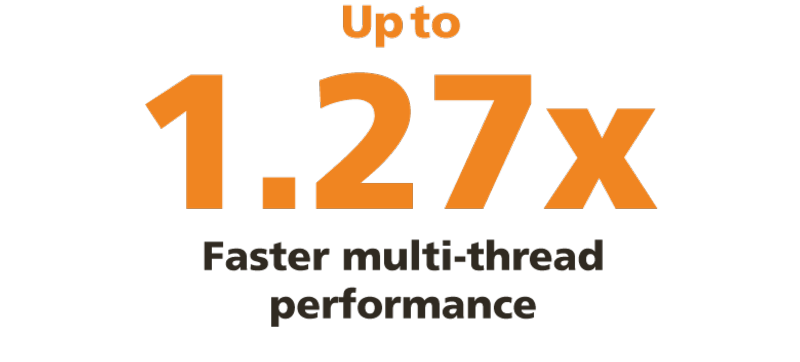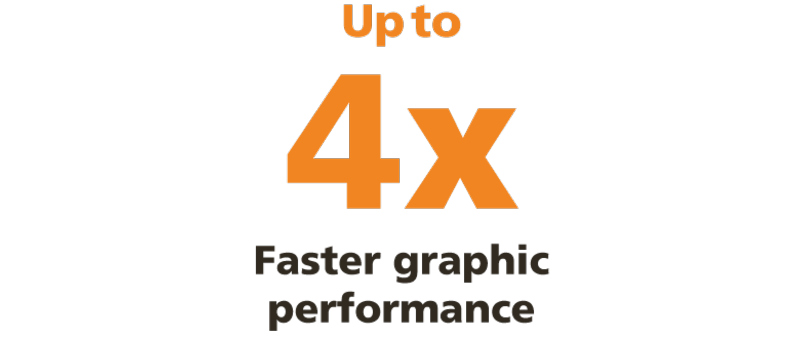 Maximum Security , manageability and stability
Multilayer Security

The new Ventrix is fully packed with security features including the Intel vPro platform, which provides advanced hardware-enabled PC protection, bringing security assurance against current and future threats.

Remote manageability at the Edge

Intel Active Management Technology (Intel AMT) allows you to remotely manage your systems without the challenges of physically being on site, reducing maintenance and administrative costs.

Powerful remote control

The Ventrix 12th gen units provide persistent out-of-band connectivity that operates independently of the O/S, allowing fixes to a wider range of systems issues, even when the O/S is down.

Over the Cloud manageability

Remotely and securely manage the Ventrix range beyond the firewall via the Cloud on known Wi-Fi networks with Intel® Endpoint Management Assistant (Intel® EMA) software.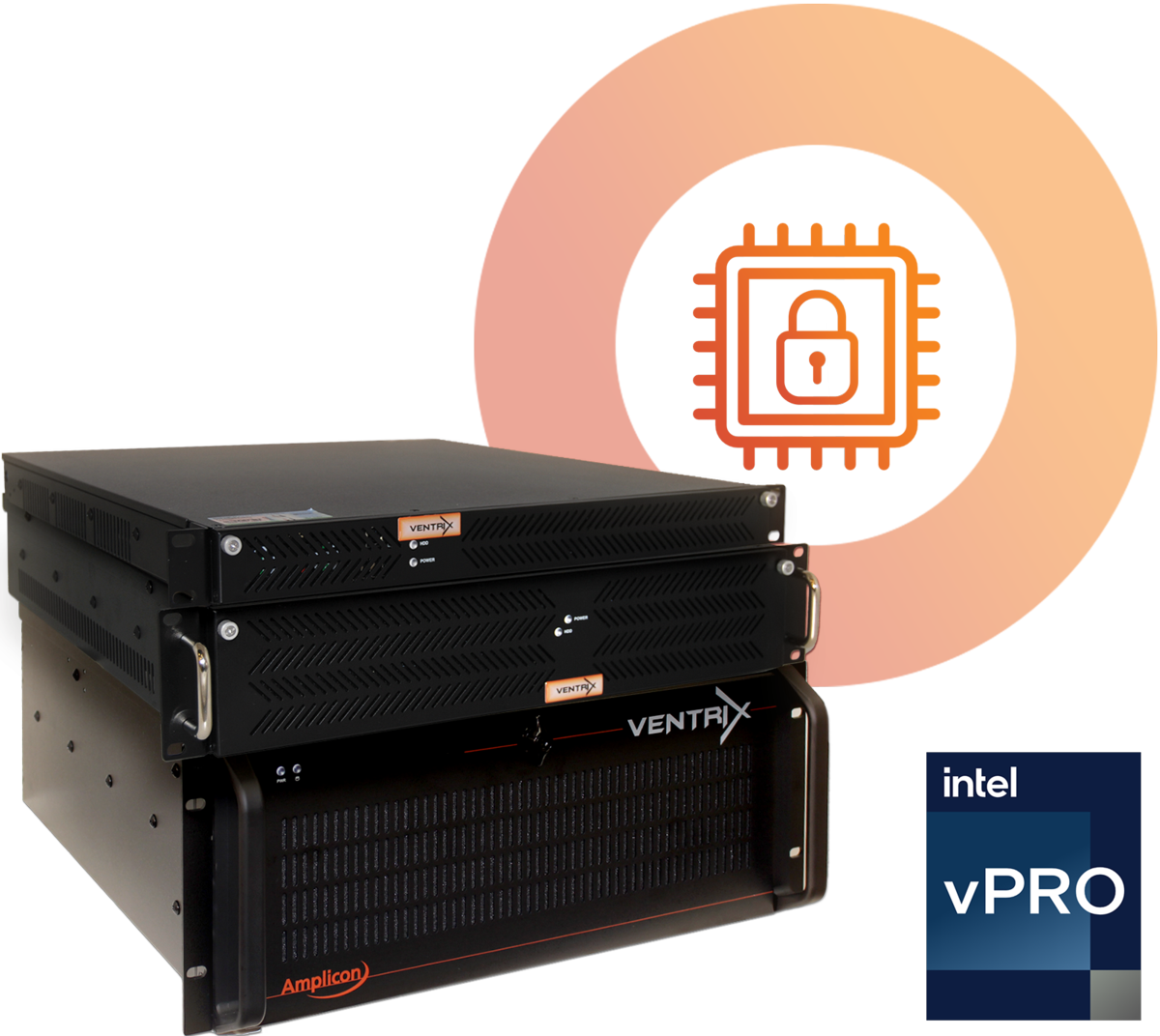 Amplicon Ventrix range applications
Full customisation
Our skilled industrial computing engineers are able to tailor our standard industrial computer systems to meet your technical specifications and budget. Whether you need an extra stick of RAM, a specific PCI card included in the configuration, or a custom chassis with your company branding, we are able to help.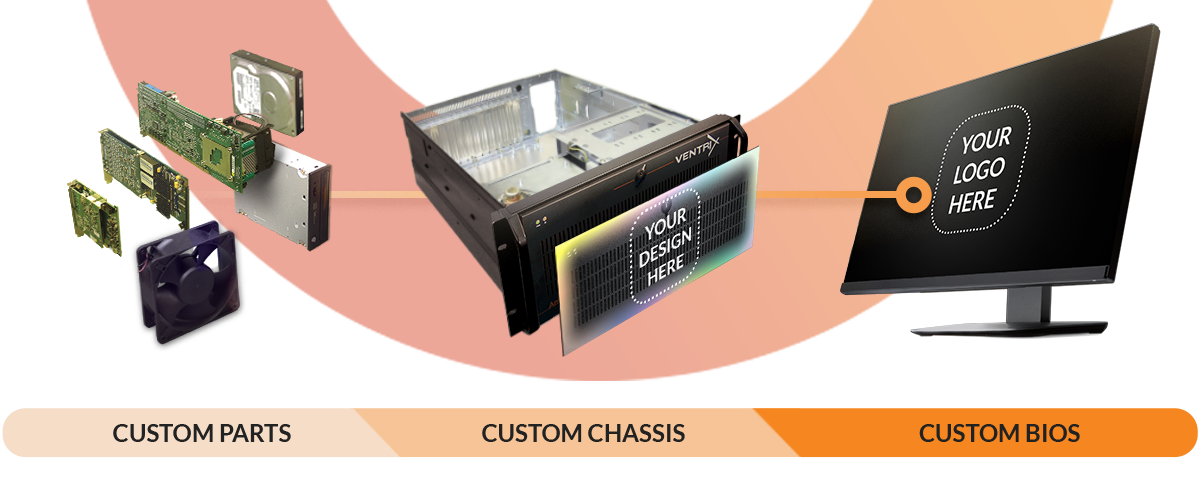 Unbeatable lead times
All Ventrix models are designed and manufactured in house here at Amplicon. Being based in the UK gives us the flexibility to manufacture custom, quality & reliable computers without compromising on lead times. No matter the order size, you get to work directly with our IPC experts, as they process your build directly with our configuration team.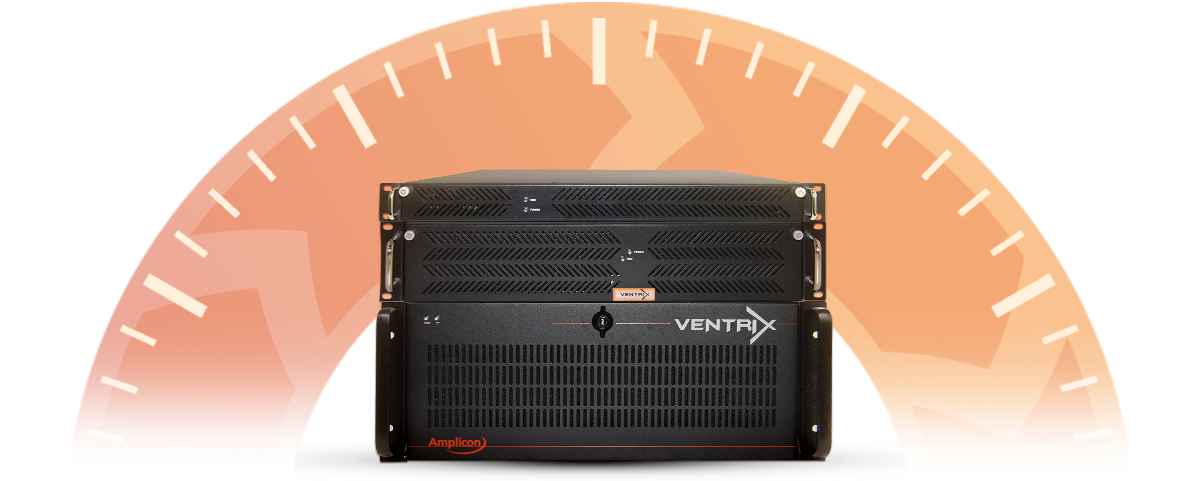 Explore the Amplicon Ventrix range
Book a demo unit