Powerful IoT edge ready PC's for every application


Designed and manufactured here at Amplicon, our fanless embedded PC range are built with high-quality industrial components, making them a cost-effective and reliable solution for 24/7 operations in harsh environments. Our wide range of sizes and configurations ensure there is a solution to fit any needs.

Highly efficient performance
For demanding IIoT applications even when space is at a premium

Featuring AI-ready Intel core processors and reliable SSDs in a sleek, fanless chassis, our Embedded PC's are capable of handling even the most demanding applications, from basic data transferring to advanced factory automation. 

The power you need for advanced applications

With the highly efficient and low-power processing capabilities of Intel Atom® processors, advanced image recognition and data streaming analysis can be handled in real-time.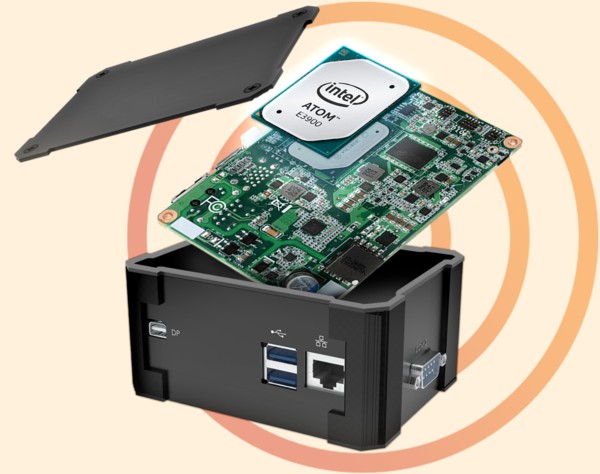 Small size, same rugged and reliable build
Reinforced with Carbon fiber 

Our latest range of Embedded PC's feature a carbon fiber chassis that provides shock and vibration resistance, preventing the systems from malfunctioning even in the harshest environments. This lightweight chassis provides strength, protection and excellent heat dissipation, our devices can run hotter for longer.

Trusted industrial grade components 

Handle the most demanding workloads thanks to Amplicon's trusted industrial grade components. Designed in-house, our Embedded PC's are built so every component ensures our products can perform where you need them most, at the edge. 

Lightweight

aluminium construction

Built with lightweight and corrosion resistance materials, it ensures that our products can be relied on even when exposed to the elements and even harsh chemicals. From aerospace and defence, to retail shops, our embedded PC's can perform.


Impressive operating temperature range

Extreme temperatures are common in industrial and embedded computing applications. With an impressive operating temperature ranging from -40°C to +85°C, our embedded PC range is designed to last, no matter where they are installed.
Company branding, your identity 

Don't stop at our wide range of embedded PC sizes to suit your application. Configure your embedded PC to best suit your needs. From custom parts, such as SSD and PCIe, to incorporating your own brand identity, our embedded PC range can be designed to fit your application your way. Contact our IPC experts to build a system that suits you.

Explore Embedded PC's applications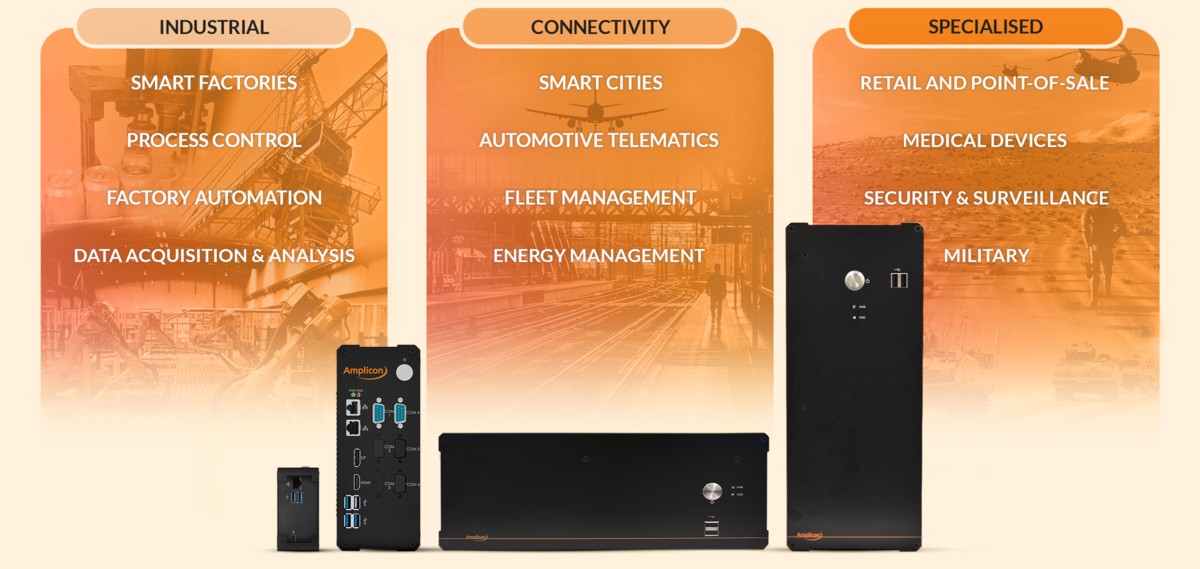 Explore the latest product releases
Book a demo unit