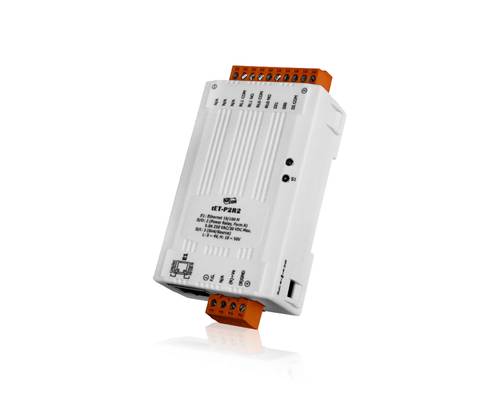 ICP DAS tET/tPET Series
ICP DAS Compact Ethernet/Power over Ethernet I/O Units
Key Features
support Modbus TCP and UDP protocols
Built-in powerful 32-bit MCU
Flexible I/O, includes digital, relay and counter
32-bit high speed counter
Suitable for frequency and PWM digital output measurements
Peer-to-peer communication
Low power consumption
Communication up to 100m without switch hub
-25 °C ~ +75 °C operating temperature
The ICP DAS tET/tPET series are compact Ethernet I/O devices designed for remote monitoring and control applications. This series support both Modbus TCP & UDP protocols, which makes them easy to integrate with HMI, SCADA, PLC and other software systems.

This series support advanced peer to peer communication and feature a powerful 32-bit ARM microcontroller that efficiently manages newtwork traffic.

The tPET series also offers an IEEE 802.3af-compliant Power over Ethernet (PoE) support, this series can be powered by using a standard Cat5 Ethernet cable connected to a PoE switch.
I/O Direction

Inputs
Inputs & Outputs