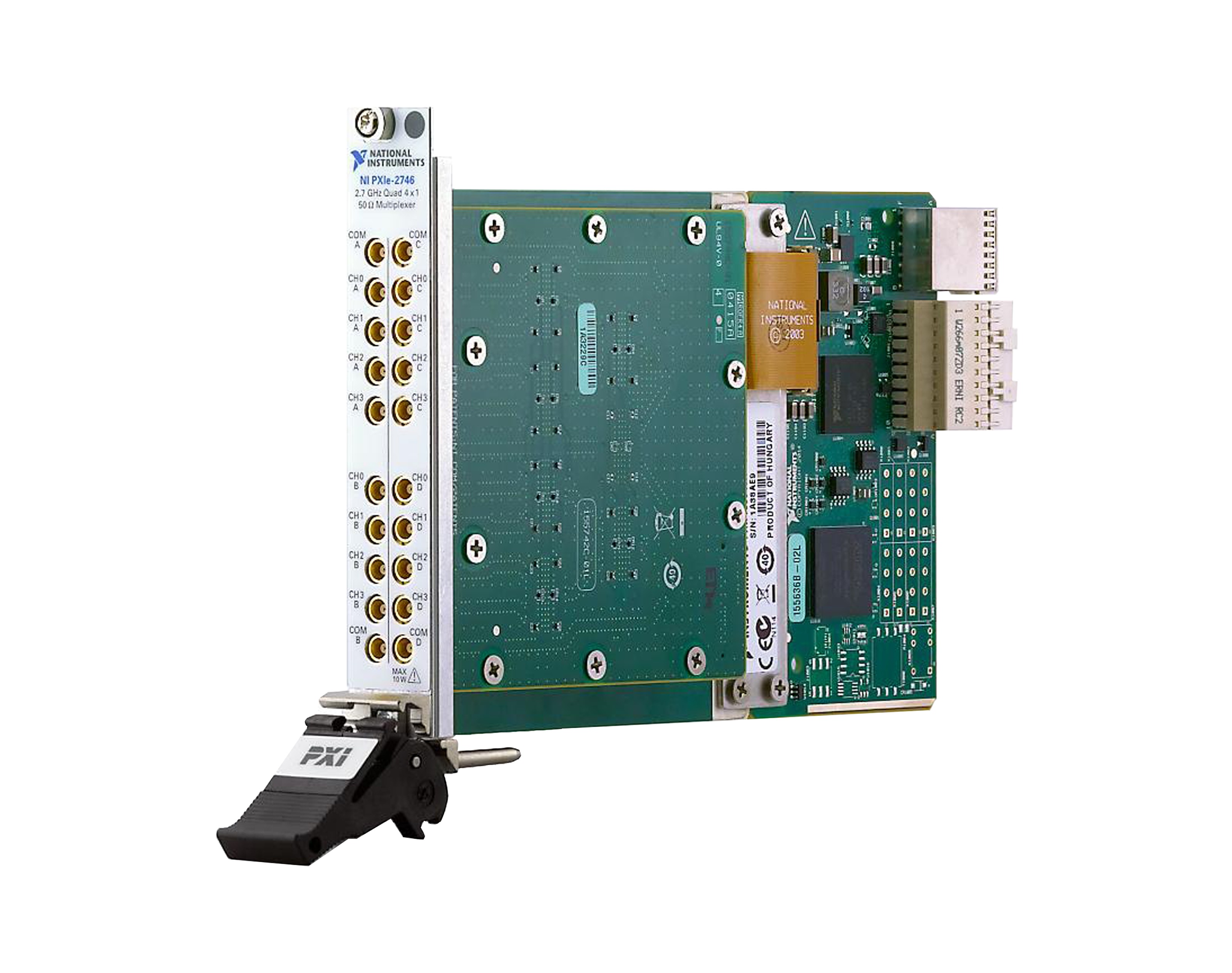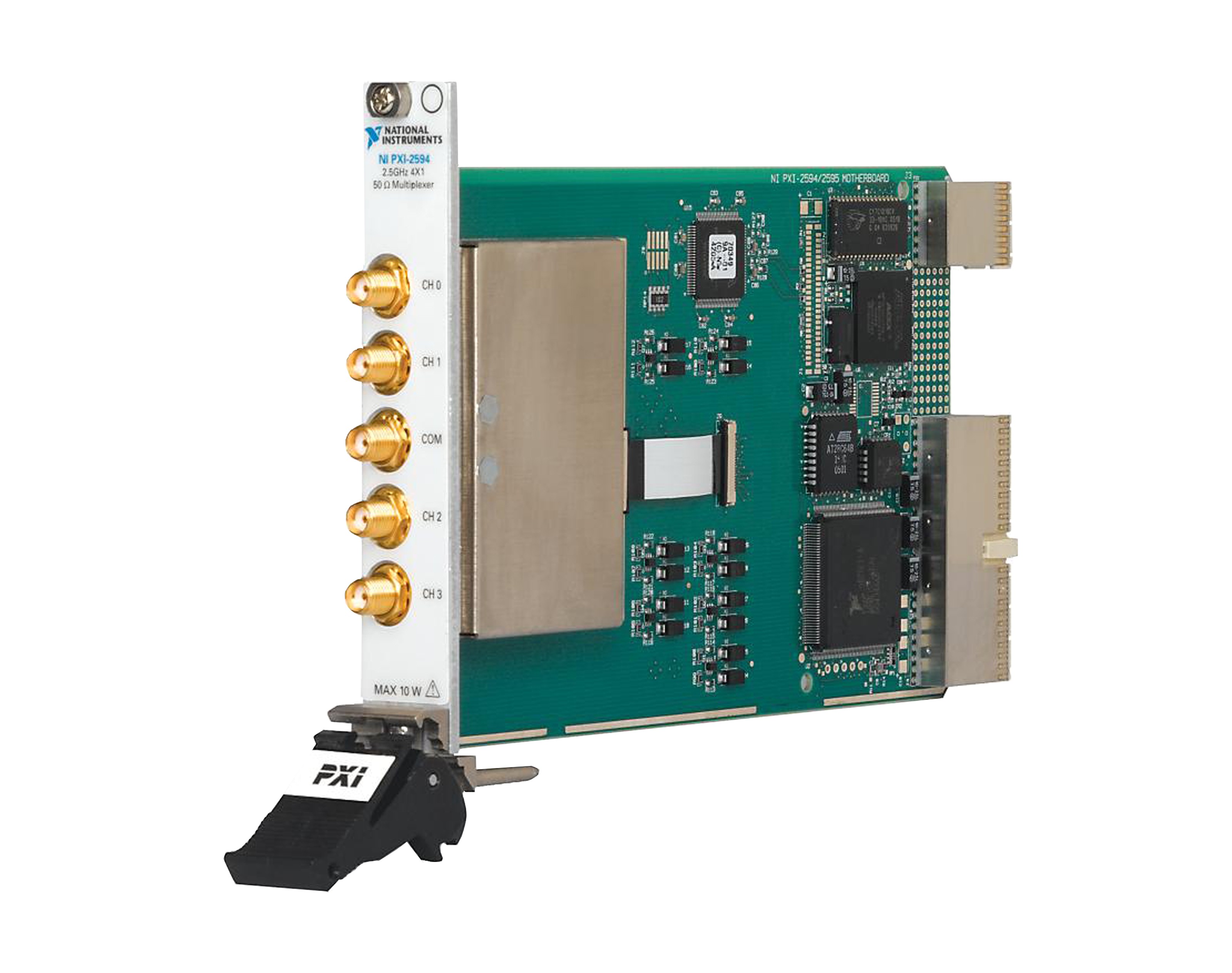 NI PXI/e-2000 RF Multiplexer Switch Series
Connect multiple inputs to a single output, or multiple outputs to a single input, to simplify wiring in automated test systems.
Key Features
Bandwidth up to 40 GHz
Unterminated and terminated options
Onboard relay count tracking
Ability to store RF path calibration
Electromechanical and FET relay options
PXI RF Multiplexer Switch Modules are ideal for high-channel-count applications that need to connect measurement or signal generation instruments to various test points on devices or units under test (DUTs or UUTs).
PXI RF Multiplexer Switch Modules use a variety of relay types, including electromechanical armature relays, reed relays, field-effect transistor (FET) relays and solid-state relays, each with their own benefits, allowing you to choose a multiplexer that fits your requirements.
Brand

NI - National Instruments

Operating Temperature

0 - 55 °C

I/O Type

Field Effect Transistor
Relay