Wayside Condition Monitoring
Our client is a global leader in supplying cost-efficient rail solutions to optimise operational performance with the highest levels of reliability, maintainability, safety and environmental performance.
The requirement & Solution
Following a number of high profile incidents at level crossings, our client required a system to remotely monitor and record data from wayside equipment devices from two control locations to increase operational reliability, safety, sustainability and reduce maintenance cost.
They developed and tested their application program using C/C++ language and required the proposed system to be compatible with C/C++ programming environment and it needed to be a rugged system that would function accurately in harsh conditions.
Results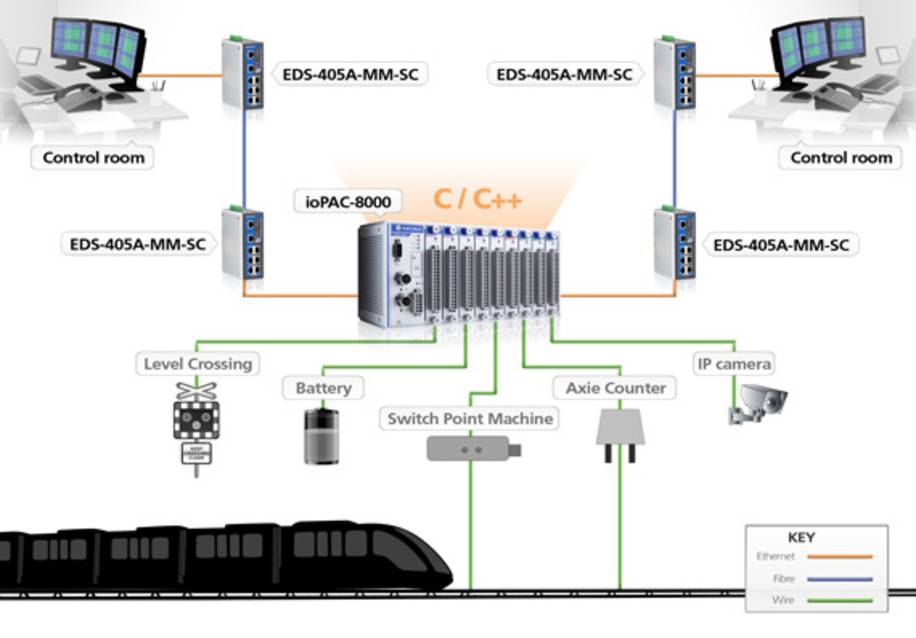 The Amplicon Measurement & Control team specified a one-box solution which was the ioPAC 8020 rugged modular RTU controller for the project. This unit supports a wide selection of hot-swappable I/O modules engineered for compliance with EN 50121-3-2, EN 50121-4 and essential sections of EN 50155. The data logging functionality of this unit was vital as the client was able to log and transfer data from these devices to the control rooms.
The ioPAC-8020 was deployed to remotely monitor wayside equipment devices such as level crossing boom gate positions, battery conditions, switch point machine, Axle counter, Road warning lights, IP cameras and warning bells which help improve safety and maintenance efficiency by providing early warnings of any possible system failures and other anomalous behaviours.
Why ioPAC 8020?
Modular design for a variety of applications
Compliant with EN 50121-3-2, EN 50121-4 and essential sections of EN 50155
C/C++ programming languages with SDK makes I/O access and control easier
Built-in SD slot for external data storage
Built-in RS-232/422/485 interface suitable for a wide range of wayside devices
Anti-vibration design
Why Amplicon?
Amplicon have many years of experience in providing the railway industry with high quality, cost-effective products and solutions. With a broad range of products and a team of fully qualified engineers, the pre and post-sales support criteria can be easily achieved.