Rail testing for rack cabinet
To maintain their position as one of the top rail solutions organisations, our customer demanded reliable and compliant systems backed up with top-class after-sales support. Our equipment is commonly used within signalling, automation and communication systems, which need to comply with statutory European rail standards as well as the train operators own EMC requirements.
The requirement & Solution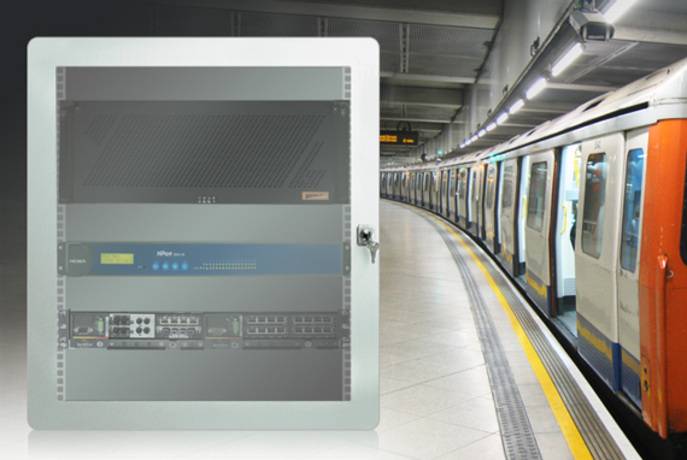 To meet the rigorous EMC demands of the rail provider we worked closely with our customer's compliance engineers. An EMC gap analysis was initially produced taking into account how the individual products were tested and the overall requirements of the system. From this, we developed a test plan and devised methods of exercising the equipment whilst under test, together with monitoring correct operation.
Amplicon successfully managed the testing of the complete rack at one of the UK leading certification bodies. Our compliance engineers attended testing and addressed any issues or problems which arose during the 5 day test period. We proofread the draft reports and corrected errors before our customer agreed on the final draft.
Our customer was installing a 19" rack cabinet which housed a 4U industrial PC and additional networking equipment. The system had to comply with the rail signalling EMC standard EN50121-4, the digital radio telephone immunity requirements of ENV 50204:1996, as well as the rail provider's own standards. We selected our Impact-R Rail PC, together with complementary rail approved networking equipment.
Why Amplicon?
The UK rail providers have very demanding EMC requirements and will scrutinise any test plans submitted to them for approval. Our compliance engineers have over 15 years of experience which enables them to work closely with customers, providing a seamless extension of their own compliance resources. Our expertise meant that our customer could outsource critical testing services to Amplicon, allowing their engineers to focus on other key aspects of the project.