Rail Monitoring System
Amplicon works with one of the world's leading suppliers of non-destructive rail testing systems. They develop ultrasonic rail monitoring technology to an advanced state, enabling the organisations responsible for track maintenance to identify faults in the track, and maintenance to be scheduled in good time and in a cost-effective manner.
The requirement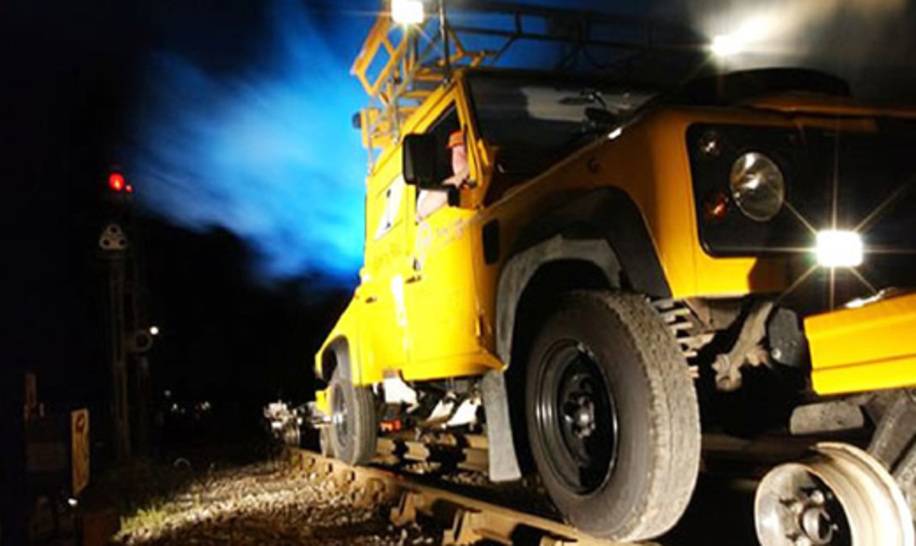 Amplicon were approached and asked to provide an industrial hardware platform for the customer's own-design data acquisition cards. Our customer wanted to develop a system to be mounted on both rail and road vehicles (adapted for dual road/rail operation). When fitted to the track, the ultrasonic track-inspection testing equipment would be lowered into position, data would then be fed to an onboard test system to record and analyse the track condition, and automatically highlight potential defects.
Amplicon were asked to provide a highly fault-tolerant industrial PC platform for installation of up to 13 high speed (full length) data acquisition cards to enable monitoring of the rail surface from both rail and road vehicles.
A key feature of the solution was to ensure constant and reliable operation. Due to the limited time slots available for access to the commercial rail network, any failure of the test system would be highly expensive and inconvenient.
The solution
To cope with the high shock and vibration required for rail-mounted equipment, Amplicon provided a 4U Industrial rack mount PC fitted with shock-mounted drive bays to protect the hard drives and avoid damaged or failure of the retrieved data. Internal card clamps were fitted to the chassis to ensure any installed cards were fully secured for the operational life of the test system.
The 4U Industrial chassis also incorporated a 'hot-swappable' dual redundant power supply, and a 2U rackmount uninterruptible power supply (UPS) to ensure all of the most common points of failure such as PSU failure and provision of power to the test system) were fully supported.
The new rugged test system enabled the customer's test vehicles to become faster, more efficient and reliable than its predecessors. It has also helped to maintain the customers' position as the market leader in the highly competitive field of ultrasonic track monitoring.
Associated products: VENTRIX 4000 SERIES & UPS RANGE
Why Amplicon?
With a specialist UK manufacturing capability, pre-sales engineering consultancy and post-sales application support, the customer was looking for a supplier to work in close partnership with towards a repeatable, practicable and affordable solution.
With in-depth knowledge and experience in Industrial Computing for harsh environments, Amplicon were able to provide the knowledge and expertise required to meet the customer's stringent application demands.
If you would like more information please contact our industrial computing sales engineers on 01273 570 220 or email sales@amplicon.com.