Rail CCTV upgrade
Amplicon were approached by a major London Railway operator to update their existing analog CCTV system with an IP solution. The system had to take advantage of existing as well as new networking infrastructure being installed. The key factor for the upgrade was to enable central monitoring of the railway stations along the lines operated by this rail operator.
The requirement & Solution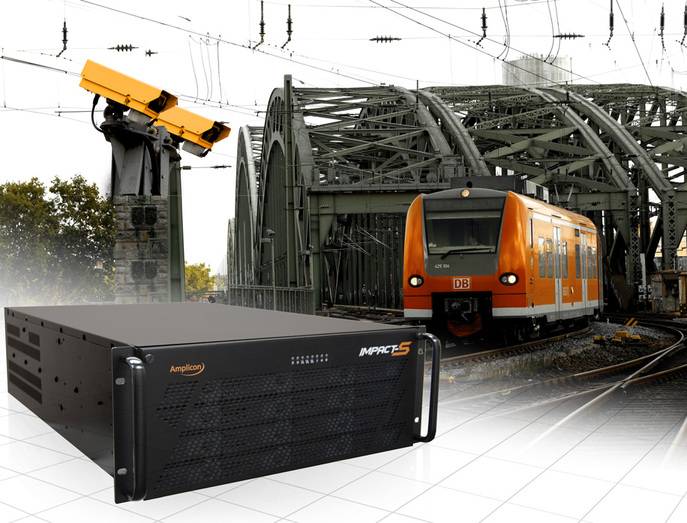 The London Rail operator was looking for a system to update their existing camera recording equipment (VHS recorder) on each of the stations with a more reliable, high quality software as the existing system was prone to recording poor image quality as well as human error changing tapes and was also a technology that was no longer supported.
It was decided not to replace the existing analogue cameras with an IP version to save money and time on the project, but in areas where the improved vision was required, new IP cameras would be installed.
Following an incident that had occurred at a station where the Police confiscated the recorded media for evidence leaving no record for the train operator to keep, it was decided that each station would continue to have their own recording systems but would also send the captured video back to a central server as a back-up.
Because of the outdoor environment, networking switches would be exposed to severe conditions at track-side, a rugged and reliable industrial switch would be required that also carried the necessary rail approvals.
Why Amplicon?
Amplicon was the supplier of choice as we were able to offer 40 years experience with industrial electronic systems, encompassing data acquisition, industrial networking and computing solutions. By talking to one of our Security Automation team, the right equipment was selected and delivered on time and within budget. Further work from Amplicon's engineering team meant that the solution was customised to meet the exact requirements of the application at 'off the shelf' prices.