PCI Expansion capability for Research and Development system
A well-known Test & Measurement company approached Amplicon to provide a solution to add PCI slots & extra hard drives to their Research and Development system.
The requirement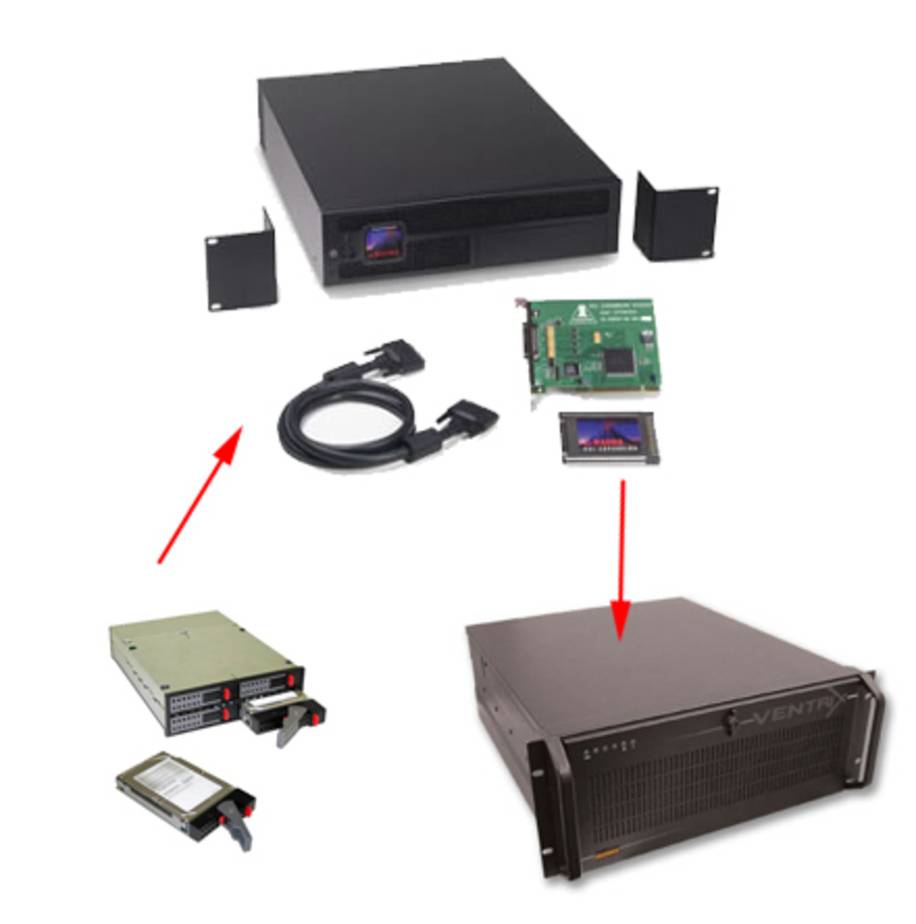 The initial system had used the majority of its PCI slots and only had room for three internal hard drives where a further four were required. The hard drives had to be mirrored to achieve the desired redundancy and reliability. Additionally, the drives had to be removable for security and rapid swap out.
The solution
Amplicon was able to provide the solution using MAGMA's patented 4 Slot 32-bit/33MHz PCI to PCI Expansion System. This accommodates up to four full-length PCI cards and one 5.25" drive bay which we utilised to house our 4-into-1 HDD bay. This allows the use of four 2.5" HDD's all in a removable caddy and fitting snugly into the 5.25" drive bay. All that remained was the use of an Adaptec RAID card along with the PCI host interface to connect the MAGMA unit to the R & D System. With the use of the supplied rack-mounted ears, the whole solution can be mounted in a 19" rackmount cabinet with all the cabling to the rear.
Why Amplicon?
Amplicon was seen as the preferred supplier as we are able to offer over 50 years experience within the IT and Instrumentation industry. Speaking to our application engineers Amplicon was able to meet the customer's requirements with an appropriate solution that was both easy to use and met their budgetary constraints. The solution was easy to install and portable for future applications.