Heathrow Express rolling stock network upgrade
For this project there were several companies involved, each performing a different role:
Heathrow Express is a train operator who provides the fastest way to connect to London from Heathrow.
Railcare performs a full-scale train maintenance, repair and refurbishment service offering considerable expertise in-vehicle component overhaul.
Interfleet Technology is a rail consultancy to the international railway transportation industry.
Siemens, as the train maintenance provider, managed this particular project.
The requirement & Solution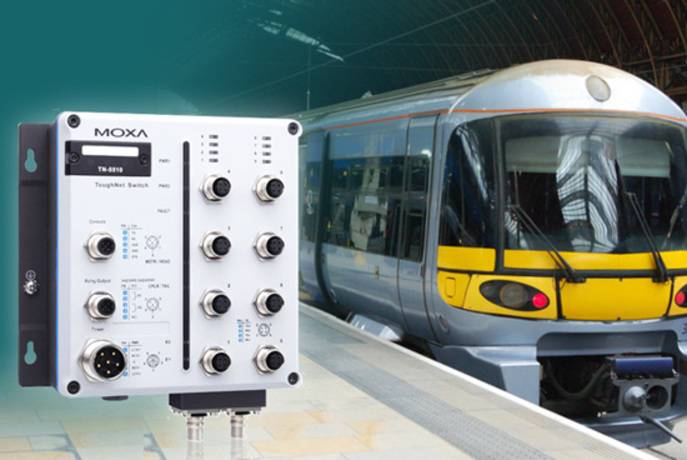 Railcare were contracted by Siemens to carry out a refurbishment and modernisation upgrade programme on a fleet of class 332 rail vehicles that were operated by Heathrow Express.
Heathrow Express aims to offer their passengers a fast and comfortable way of travelling between Heathrow Airport and the centre of London. In line with their premium brand, they look to offer a high quality of service to their passengers.
As part of this refurbishment, a new train Ethernet backbone was required to handle communications between passenger information systems (PIS), flight information display systems (FIDS) and passenger Wi-Fi access.
Working in conjunction with Railcare and Interfleet Technology, who were responsible for the on-train installation design and systems integration, it was decided that a managed EN50155 approved network switch with a gigabit fibre backbone was appropriate for the application.
Results
Within a short period of time Amplicon in conjunction with Moxa were able to provide a custom TN-5510 Ethernet switch with gigabit fibre uplinks meeting the customer requirements and tight delivery schedule.
Amplicon provided valuable support during the system specification and design stages, providing quick and helpful answers to our queries, and facilitating communications with the equipment OEM when required.
Michael King - Interfleet Technology Ltd
Why Amplicon?
Amplicon are the major UK distributor for Moxa and have built a well-respected reputation in the design, support and supply of approved products into the Rail sector.
Amplicon were chosen for the project because of their ability to provide resilient and approved networking solutions that would meet the strict criteria for rolling-stock applications, and with Amplicon working in conjunction with Interfleet and Railcare, the solution was delivered in a fast time-frame and on budget.