Birmingham Highways Tunnels Refurbishment
Amey is one of the largest and most diverse companies working for the public and regulated sectors in the UK.
Amey were required to deliver the refurbishment and infrastructure upgrade for The Queensway, St Chad's and Lancaster road tunnels, to ensure they met current safety standards, as part of their 25-year Highways Maintenance and Management Service partnership with Birmingham City Council.
Queensway, St Chad's and the Lancaster tunnel provide a key part of the Birmingham City strategic route and main distributor network, with Queensway and St Chad's carrying between 75,000 and 85,000 vehicles per day through the heart of the city from the M6.
The requirement & Solution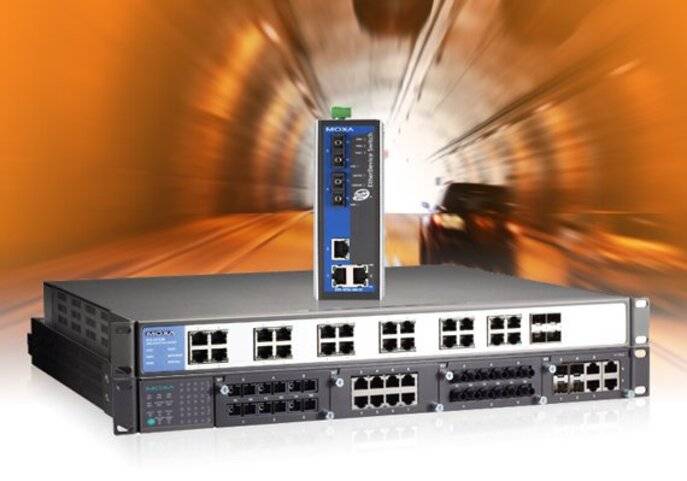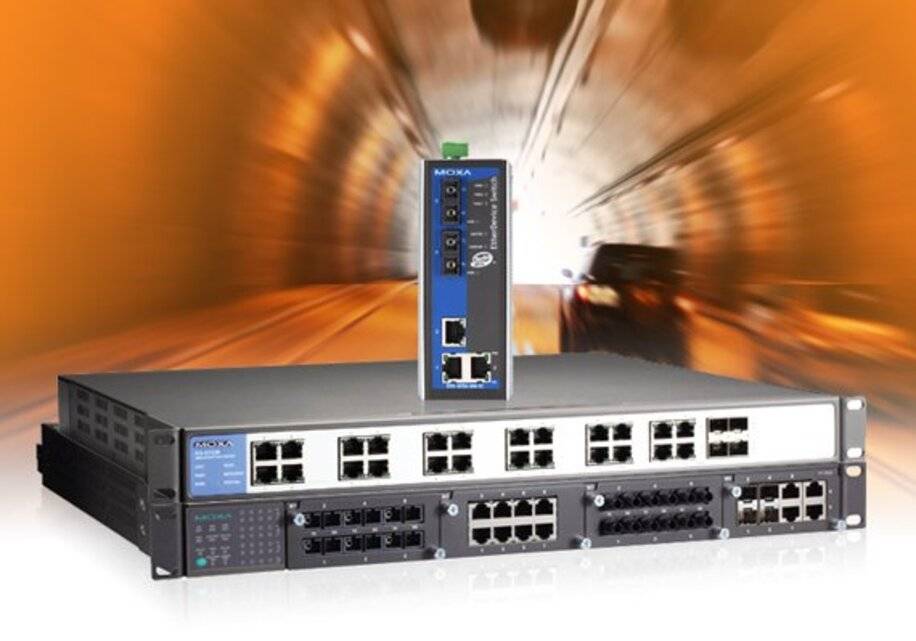 Amplicon were approached by Amey to assist with the network infrastructure design and to supply the necessary hardware. The design provided for a resilient data network for the tunnel safety systems. Critical safety items include lighting, ventilation, traffic monitoring, fire safety, PA and communication systems; these must be operational 24/7 365 days per year.
Safety systems have become critical parts of infrastructure in the road tunnels of today; Amey required hardware that could withstand the environmental issues that tunnels pose, a network recovery time of less than 20mS as well as monitoring software to detect and report any failures in the system.
Amplicon were able to offer a full network consultancy service, taking the Amey initial network plans and converting them into a near turnkey solution when delivered to site.
Amplicon specified a range of managed industrial Ethernet switches from Moxa Technologies. The Moxa switches selected were the IKS-G6824, PT-7828 and EDS-405A. The Moxa Turbo Ring redundancy feature provided >20ms fast fault recovery and all switches were able to operate at -40 to 85°C. Moxa MXView software was supplied as this provided the ability to manage and monitor the network.
The scope of supply included a setup and configuration service as well as asset number tagging for all hardware. The additional services meant that the hardware was fully configured and tested ready for final onsite installation. Prior to despatch Amey attended a factory acceptance test (FAT) at the Amplicon head quarters in Brighton (UK), to sign off the network configuration. The FAT also included testing of the entire network to prove the >20mS recovery time before being boxed and delivered to site.
Amplicon provided a full documentation pack at handover. This included, network diagrams, configuration tables, test reports, product CE and safety certificates. As a Moxa MTSC certified system provider Amplicon were able to offer a full training and support package to Amey
Results
The end result of the collaboration between Amey and Amplicon was a resilient network supplied on time and within budget, that met all of the original technical specification supplied.
The assistance of the Amplicon engineering team in delivering what was a complex project was a huge bonus for our engineering resource. The Amplicon and Amey engineers worked well together on both the design and installation. We would have no hesitation in working with Amplicon on future projects
Gareth Evans - Amey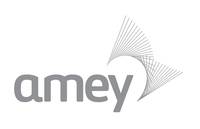 Why Amplicon?
Amplicon Engineering Services have many years of in-house data communication experience they were able to provide technical expertise and advice throughout the various stages of the project. This was also backed by the Amplicon Tier 1 distributor status with Moxa and MTSC certified engineers on site.