Automotive Electronics Functional Test system
Our client is a global leader in the design, development and manufacture of ECUs (Electronic Control Units) for the automotive industry. They provide high-quality products and services to luxury vehicle manufacturers including Jaguar Land Rover, BMW, and Mercedes.
The requirement
The specification called for a reliable and affordable test system to perform design and production validation testing on a variety of ECUs to guarantee minimal, measurable, repeatable, and traceable quality standards. It was critical that the test system allowed for faster test development, execution and line integration for their ECUs.
The solution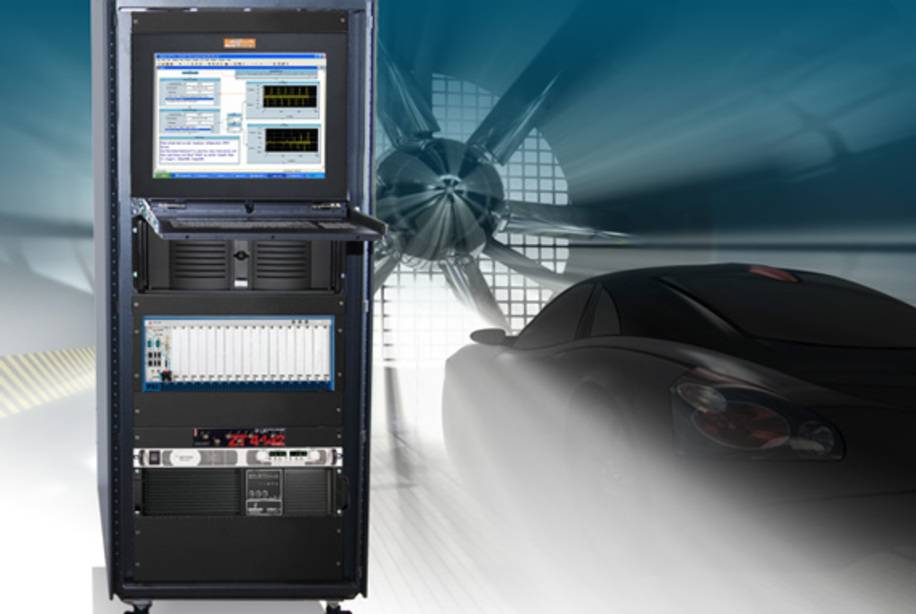 The Amplicon engineering team designed a test system that comprised of the following major sub-systems including system controller (Amplicon IPC), serial communication (CAN bus interface), power supply, measuring/stimulus instrumentation (PXI, LXI, GPIB), signal/load switching (DC/AC), and Agilent VEE software.
At the heart of the system was the Amplicon Impact R-4000 series industrial PC running the Keysight VEE software package which in-turn connects to the relevant test equipment that performs the ECUs functional test. The Keysight N5700 modular power supply provided the suitable power and input reference voltages required for testing different types of ECUs.
The measuring/stimulus instrumentation offered a voltage/current source that eliminated the need for any signal conditioning circuitry, allowing for accurate and repeatable results whilst protecting the ECUs from potential damage that could occur due to high voltage spikes.
Results
The test system provided better throughput and higher test coverage which increased productivity and reduced electronic test equipment capital costs.
Why Amplicon?
Amplicon took ownership of this project by offering the client a reliable, cost-effective test system. The expertise of the engineering team coupled with many years of experience in providing the automotive industry with high-quality test systems made Amplicon the supplier of choice.