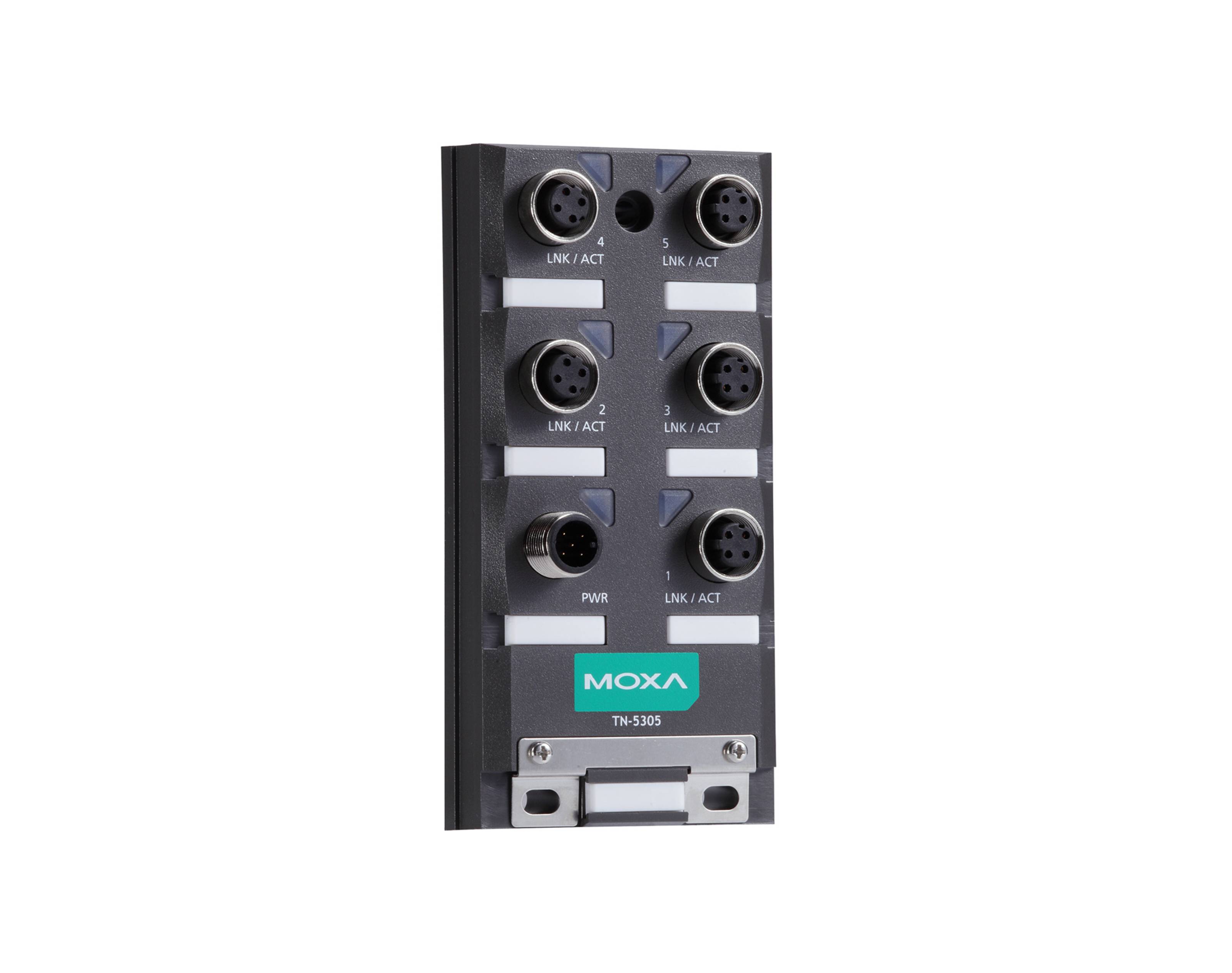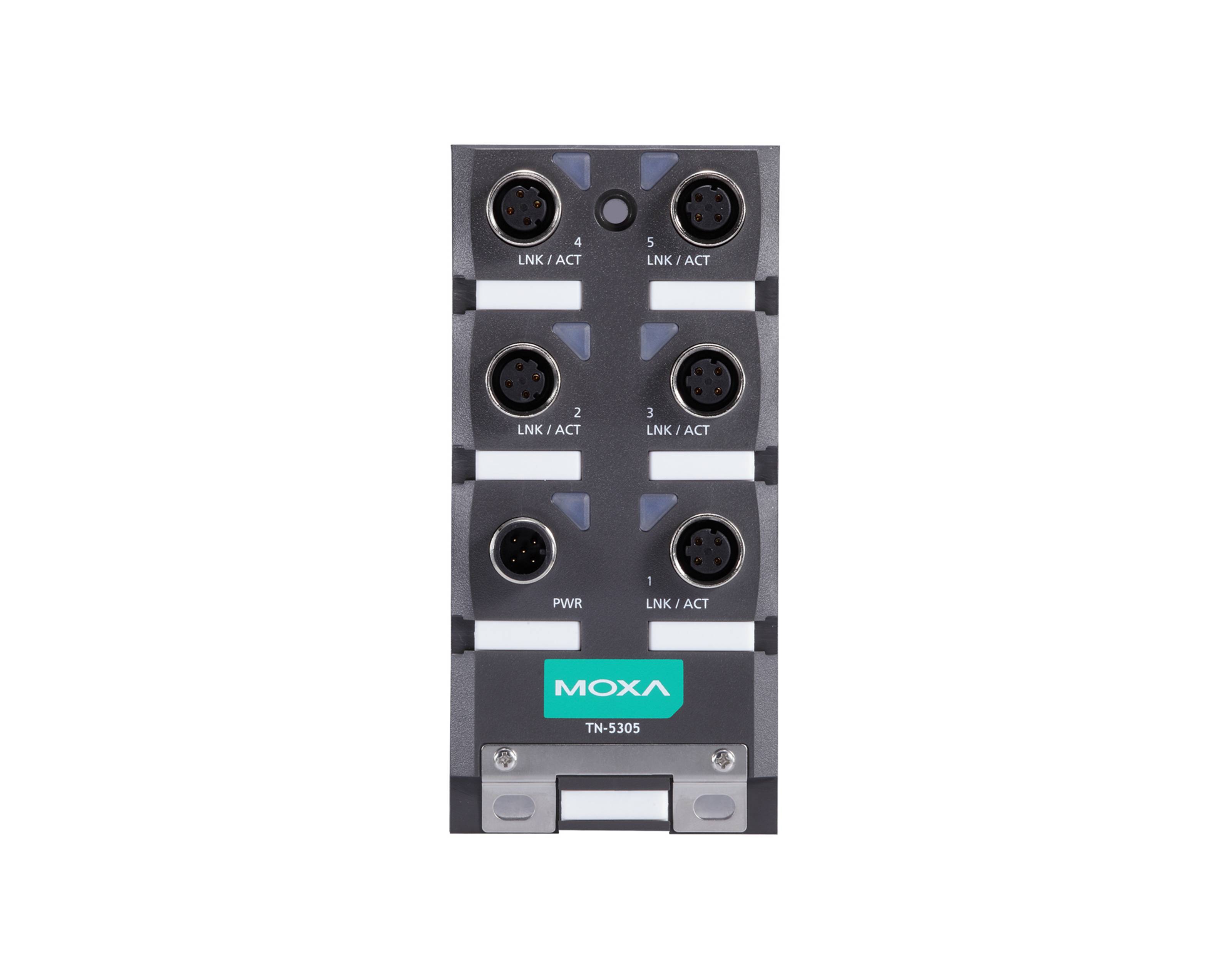 Moxa TN-5305 - 96111620
TN-5305 Unmanaged Ethernet switch with 5 10/100BaseT(X) ports M12 connectors 0 to 60C operating temperature
Key Features
Rugged IP67 housing
Robust M12 connectors for secure connections
12 to 45Vdc power input
-40 to +75°C operating temperature version available
Dust and immersion proof
Low cost and 5 year warranty
The Moxa TN-5305 is an industrial grade Ethernet switch designed for use in harsh environments. The IP67 rating of the unit allows it to be used in areas where water and dust would cause consumer grade electronics products to fail very quickly.

The wide temperature range version allows operation from -40° to +75°C. The product is ideal for rapid deployment and requires no secondary housing.
Please note that Moxa current lead times are a minimum of 20 to 24 weeks. Contact our team for best alternatives with shorter lead times - 01273 570 220.
Max Operating Temperature

60 °C

Min Operating Temperature

0 °C

Input Voltage

36 VDC
24 VDC
48 VDC
110 VDC
96 VDC
Code: 91112399
CBL-M23(FF6P)/OPEN-BK-100 IP67, 1-meter M23 to 6pin power cable
CBL-M23(FF6P)/OPEN-BK-100 IP67, 1-meter M23 to 6pin power cable with IP67rated female 6pin M23 connector

Price £95.07

Code: 91111613
A-CAP-M12M-M Metal cap to cover M12-male connector

Price £6.02

Code: 91111612
A-CAP-M12F-M CAP-M for M12FF

Price £6.02

Code: 91095213
M12A-5P-IP68 Field-installable A-coded screw-in sensor connector, female

Price £13.95

Code: 91095212
M12D-4P-IP68 Field-installable D-coded screw-in sensor connector, male

Price £14.14

Code: 91095211
CBL-M12(FF5P)/OPEN-100 IP67 1-meter M12-to-5-pin power cable
CBL-M12(FF5P)/OPEN-100 IP67 1-meter M12-to-5-pin power cable with waterproof 5pin Acoded M12 connector

Price £17.89

Code: 96048563
Sunpower DR-4524 45W DIN rail smps, universal input, 24Vdc @ 2A output

Price £33.00