Product unavailable. Due to extended lead times, we recommend alternative products. Please see below.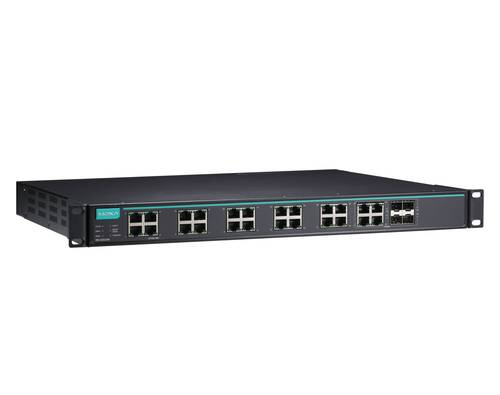 Not in stock
Moxa IKS-G6524A-20GSFP-4GTXSFP-HV-HV-T - 96155226
IKS-G6524A-20GSFP-4GTXSFP-HV-HV-T Layer 2 managed Ethernet, 20 100/1000BaseSFP 2 isolated PSU (85 to 264 VAC), 40 to 75C
Key Features
Full layer 2 switching and layer 3 routing capabilities (IKS-6824A)Up to 24 optical fibre connections (SFP slots)Fan-less, -40 to 75°C operating temperature (-T models)Turbo ring, Turbo chain and RSPT/STP network redundancy
Isolated redundant power inputs 110/220 VAC
Seamless security with integrated SNMPv3, IEEE 802.1X, HTTPS, and SSH
Rail traffic approvals EN50121-4
5 Year warranty
Recommended alternatives: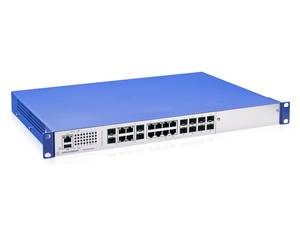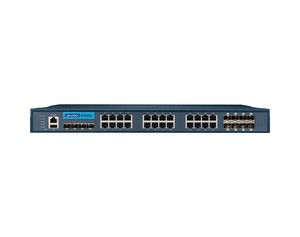 The Moxa IKS-G6524A and Moxa IKS-G6824A series are ideal for large-scale networks with high bandwidth requirements. They are equipped with 24 gigabit ports, this high capacity increases bandwidth to provide high performance and the ability to transfer large amounts of voice, video and data across a network.The Moxa IKS-G6524A series are completely fan-less, 19" rack-mount managed Ethernet switches, capable of up to 24 optical fibre connections via SFP slots.The Moxa IKS-G6824 series are the layer 3 equivalents, which provide secure access and communication across separate networks.
Please note that Moxa current lead times are a minimum of 20 to 24 weeks. Contact our team for best alternatives with shorter lead times - 01273 570 220.
Management

Layer 2 Managed

Type of Ports

SFP
Copper RJ45

Max Operating Temperature

75 °C

Min Operating Temperature

-40 °C

Input Voltage

110 VAC
220 VAC