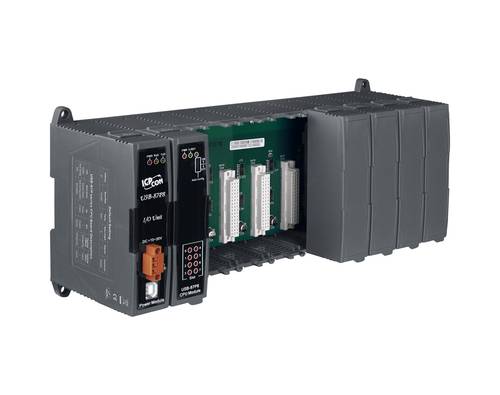 ICP DAS USB-87Pn Series
ICP DAS Modular USB I/O Expansion Unit
Key Features
One USB Port
I/O Module Hot Swap
Auto Configuration
LED Indicators for Fault Detection
DCON Protocol
Supports High Profile 87K series DI/DO/AI/AO/Counter/Frequency Modules
1/2/4/8 I/O Slots for I-87K Modules
Operating Temperature: -25 ~ +75 °C
The ICP DAS USB-87Pn series are intelligent I/O expansion units with a USB communication interface, they feature a rugged design, hot swappable, auto-configuration, easy maintenance and diagnostics.

The USB-87Pn are specifically designed for industrial monitoring and control applications. There are over 30 modules supported with these units including analog I/O, digital I/O and counter/frequency modules.

We provide various software development kits (SDK) and demos such as DLL, ActiveX, LabVIEW driver, InduSoft driver, Linux driver and OPC server.


Datasheet

1.58 MB

Datasheet

3.35 MB