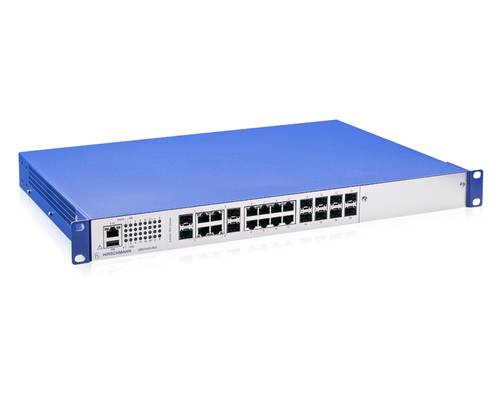 Belden GRS1030 - 16T9SM9V9HHSE2S - 96195049
GRS1030 - 16T9SM9V9HHSE2S, 16xFE RJ45 Ports, 4xFE/GE Combo ports,
Key Features
16-24 Ports: 10/100BASE-TX RJ45
4 Ports: 10/100/1000BASE Combo (TX, SFP)
Time Synchronisation
HIPER-Ring, MRP MSTP RSTP - IEEE802.1D-2004
Command line interface or WEB based management
Industrial Profiles IEC61850 protocol (MMS Server, Switch Model)
19" Rackmount
For integrators and machine builders in need of an entry-level solution, several customizable variations, copper, fibre or Gigabit port needs.
ideal for industrial businesses under pricing pressure that require ruggedized products to withstand extreme environmental conditions. The switches also enable customers to react quickly to changing network requirements, flexible design installation options, including varying port styles interchangeable modules.
Management

Layer 2 Managed

Type of Ports

Copper RJ45
SFP

Max Operating Temperature

60 °C

Min Operating Temperature

0 °C

Input Voltage

110 VDC
110 VAC
240 VAC
250 VDC