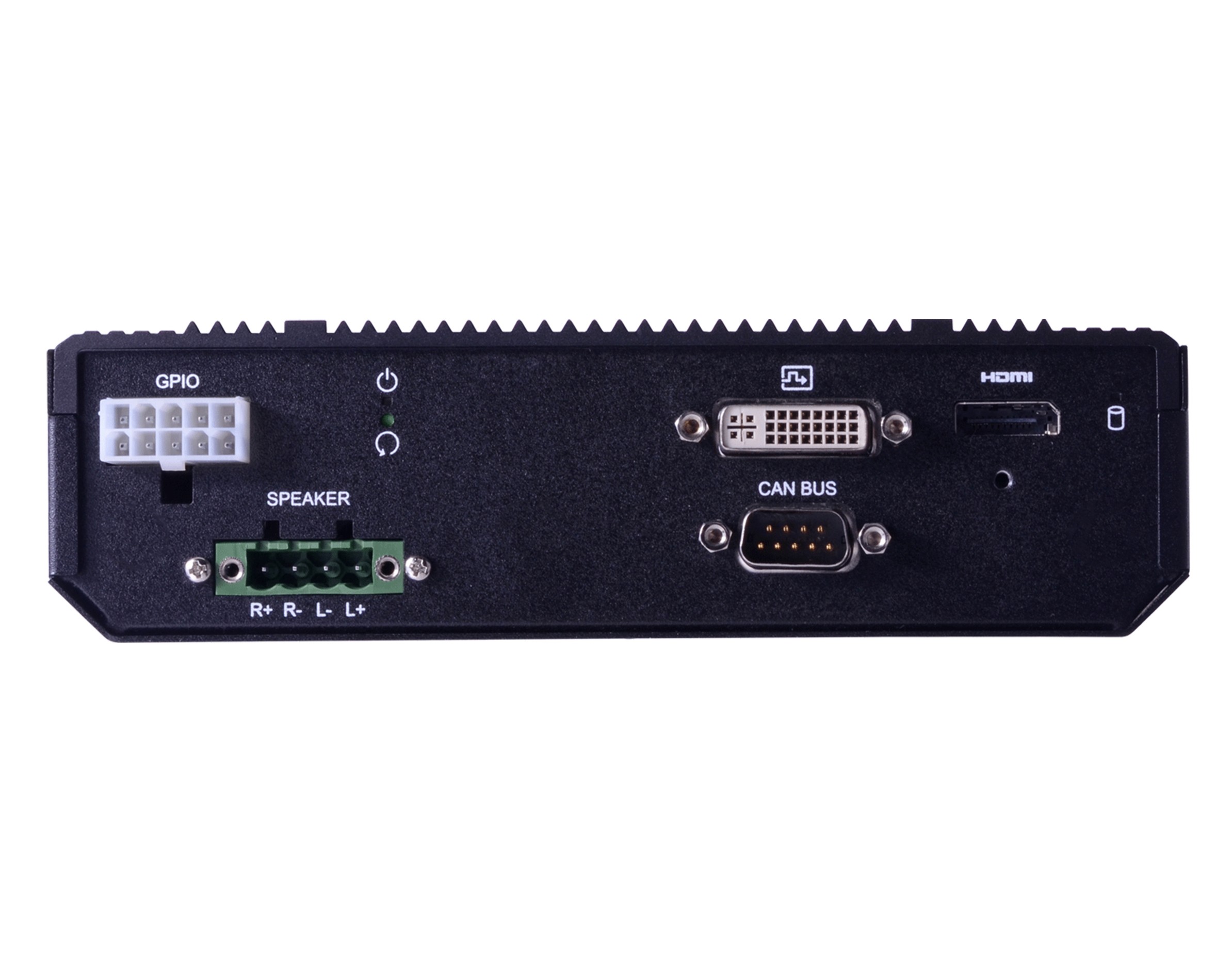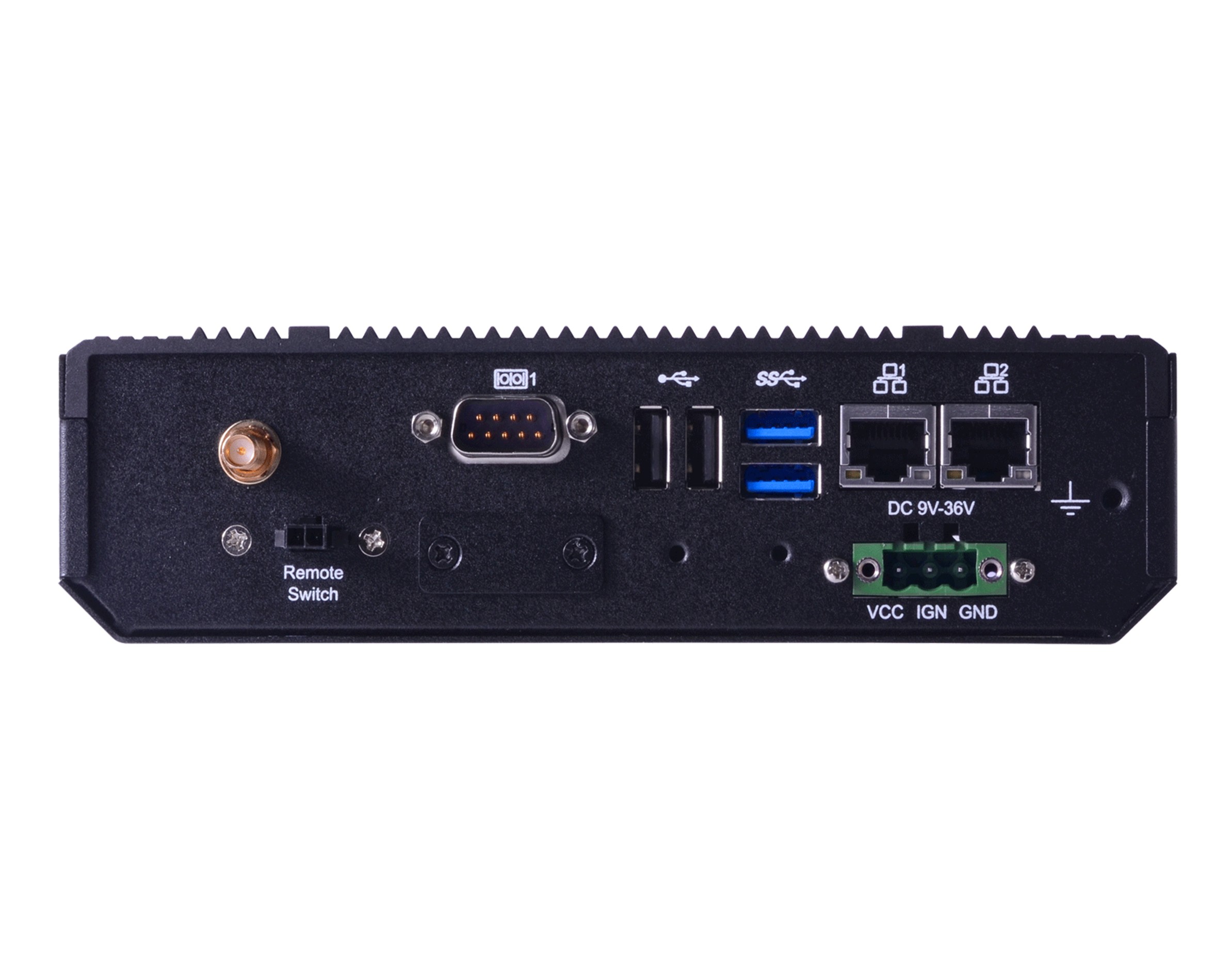 DFI VC230-AL series
Fanless In-Vehicle Box PC with Intel Atom® Processor E3900 Series processors, GPS and cellular capability.
Key Features
Anti-vibration and fanless In-Vehicle computer
Supports ignition delay on/off function
1 mSATA, eMMC (optional)
GPS Onboard, 3 SIM Slots Onboard
Supports Wi-Fi, 3G, and GPRS application
15-Year CPU Life Cycle Support Until Q4' 31 (Based on Intel IOTG Roadmap)
The DFI VC230-AL fanless vehicle system is built on the energy-efficient Intel Atom® E3900 series processors. The system is capable of handling more tasks with its rich I/O and provides more opportunities for future expansion. Equipped with excellent heat dissipation capability as well as shock resistance, it delivers the ability to improve in-vehicle experiences with better reliability in extreme environments
With multiple built-in Mini PCIe slots that support 3G/4G, Wi-Fi, Bluetooth, GPS, and CAN bus protocols, the system is suitable for mobile telematics applications (e.g. fleet management and fatigue driving detection) that require navigation and precise coordination sensors and imaging devices.
The fanless DFI VC230-AL can reliably operate under temperature ranges of -40°C to 70°C, providing stable and high endurance for a wide array of in-vehicle applications even in harsh conditions.
OS Support

Linux
Windows 10
Windows 10 IoT

CPU Generation

Apollo Lake
Models available (3)
VC230-AL-E3950
Code 96201518
Fanless, Intel Atom X7-E3950, 2 LAN, 1 HDMI, 1 DVI-I, 1 COM, 4 USB, 1 CANBUS With In Vehicle, Power Module 936V, F/G RoHS
VC230-AL-E3940
Code 96201519
Fanless, Intel Atom X7-E3940, 2 LAN, 1 HDMI, 1 DVI-I, 1 COM, 4 USB, 1 CANBUS With In Vehicle Power Module 936V, F/G RoHS