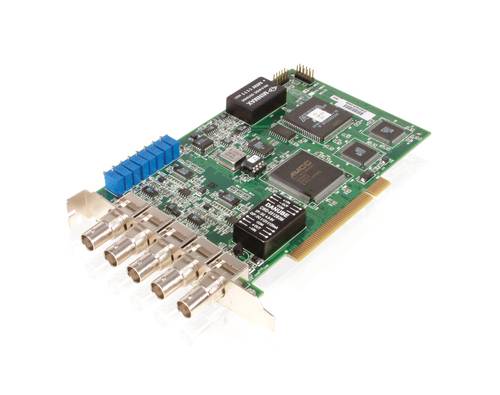 ADLINK PCI- 9812/ 9810 series
ADLINK 4-CH, 10/12-Bit, 20MS/s Simultaneous Sampling Digitiser
Key Features
32-bit Universal PCI bus mastering
4 channels with simultaneous sampling at up to 20MS/s
3 TTL compatible digital inputs
Suitable for video/ultrasound imaging
Supports Windows 7, Vista, 98, NT, 2000, XP, Server 2003 and Linux
Flexible hardware and software triggering
Drivers for VB, VC, C/C++, Delphi, LabVIEW, MATLAB and DASYLab
2 year warranty
The PCI 9812/10 data acquisition board is equipped with four A/D converters running simultaneously, at 20MS/s sampling rate. These advanced performance data acquisition boards from ADLINK offer continuous high speed streaming of analog input samples to PC host memory or disk.
This high speed, easy to use analog input board may be used for many applications, such as image digitising, vibration test equipment, and RF or base band signal digitisation.
Use DAQCreator software to set up and control the PCI 9812/10 in minutes.
External Digital Trigger Input

Yes

External Analogue Trigger Input

Yes

Operating Temperature

0 - 50 °C