This product is no longer available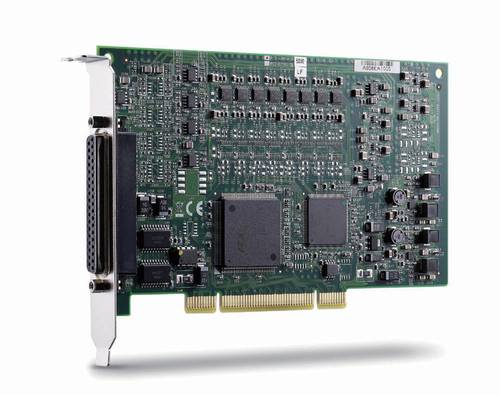 Adlink Technology ADLINK PCI 6208/ 6216V series
ADLINK8/16-CH, 16-Bit, Analog Output Cards
Key Features
32-bit PCI bus compatible
8 and 16 channel versions available
Fast 4µs settling time for ±10V range
Supports Windows 7, Vista, 98, NT, 2000, XP, Server 2003 and Linux
Current output version has three ranges
Drivers for Visual C/C++, VB, Delphi, LabVIEW and DASYLab
2 year warranty
The ADLINK PCI 6208 series are high resolution, high density analog output boards available in PCI and CompactPCI form factors.
The new PCI-6208V-GL which has 8 voltage output channels is a direct replacement for the PCI-6208 , while the PCI-6216V-GL provides 16 voltage output channels (like its predecessor). Both new models are now compatible with 3.3V and 5V PCI bus, and provide significantly improved performance.
The 6208A has 8 current output channels, which are derived from the voltage outputs.
Datasheet

1012.07 KB

Datasheet

144.04 KB