Why NI PXI?
Industry Standard

You're not locked in. NI led the creation of PXI, an open standard with hardware available from more than 60 vendors.

High-Performance

Test faster with high bandwidth connections between your measurements, the latest processing technology, and your test software.

Scalable

Manage change with PXI. Add measurements, more channels, new analysis routines, or upgrade to the latest processor without having to purchase a whole new instrument.

Accurate

PXI offers some of the highest frequency and accuracy specifications, so you can ensure your test systems deliver the production test results you need.
The complete solution for any application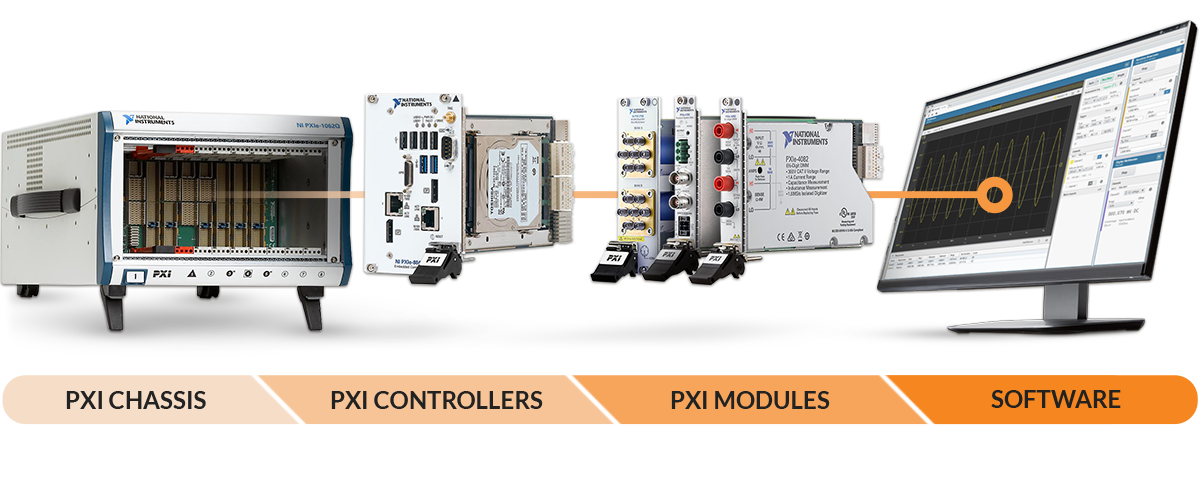 Composed of three main hardware components: chassis, controller & modules,NI PXI systems provide the best approach for validation and production test.
Add industry leading software and work with flexibility
Build systems faster with NI's extensive software portfolio
Skip the programming and take quick interactive measurements with InstrumentStudio™ software, available free for download. Or build validation and production testers using TestStand test management software and the LabVIEW programming environment.