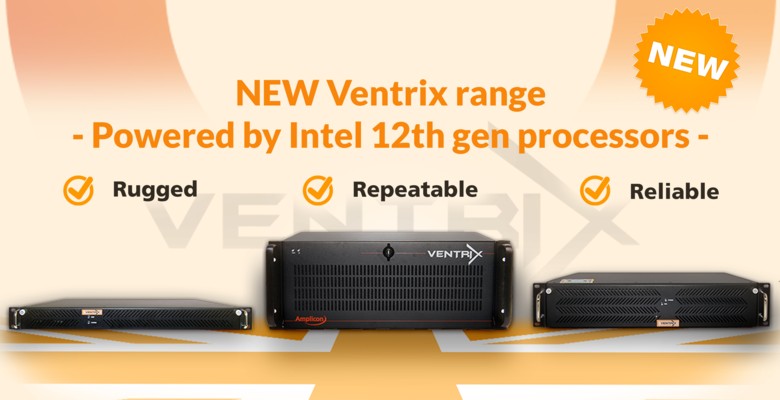 22nd March 2023
Security and superior performance with the new Ventrix range
Amplicon has expanded its flagship industrial computer family, the Ventrix. With major advancements in performance and security, the new Ventrix 12th gen range continues to set the standard for reliable industrial computing.
Offering the ruggedness and repeatability inherent in the Ventrix brand, the new models introduce a massive leap forward in efficiency, security features and AI capabilities.
The new 12th gen systems utilise the first Intel Core processors to feature performance hybrid architecture for premium multitasking and scalability; a wide range of advanced technologies which includes Intel Threat Director for workload optimisation across performance-cores and efficiency-cores, plus the revolutionary Intel vPro platform which provides multilayer security, complete manageability and stability.
Designed and built in the UK
12th Gen Intel CPU with Intel vPRO
Breakthrough hybrid architecture
Extended bandwidth & fast DDR5
Enhanced for IoT with fast AI acceleration
Up to 15 year lifecycle
Full customisation
Learn more about the new Ventrix range.