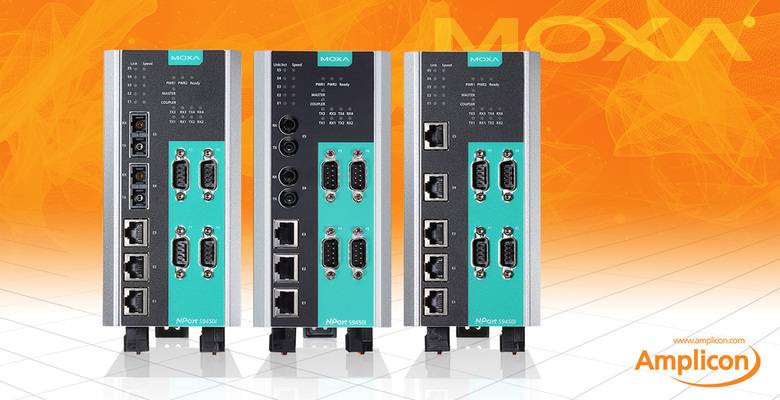 13th November 2018
High flexibility and maximum integration with new 3-in-1 device server
Amplicon, the premier UK distributor for Moxa products, introduces the Moxa NPort S9450I to its Data Communication product portfolio.
The Moxa NPort S9450I is a unique networking device that combines full device server with fieldbus gateway functionality, and a built-in managed Ethernet switch. This powerful 3-in-1 solution offers high flexibility and maximum integration to end users operating in process control and automation, helping to optimise and simplify the network system.
The new unit has been designed specifically for critical applications running in harsh environments that require extended redundancy, surge protection, robustness and wide operating temperature range, making them ideal for manufacturing, automation, process control and power substations.