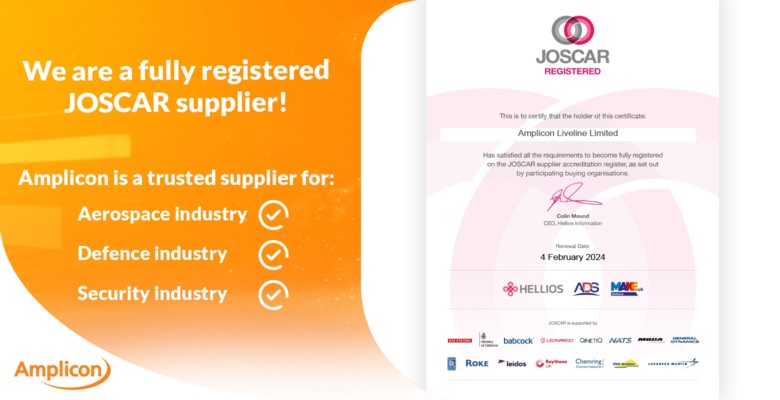 19th January 2023
Amplicon Retains JOSCAR accreditation!
We are proud to announce that Amplicon has successfully renewed its JOSCAR accreditation for another year!
JOSCAR is a collaborative tool used by the aerospace, defence, and security industries to act as a single repository for pre-qualification and compliance information. Using JOSCAR can determine if a supplier is "fit for business."
JOSCAR, which is valued by some of the largest companies in the defence community, collects information on many aspects of a company's profile, including its legal and financial status, nature of goods and services, risk triggers, capabilities, and information security. Furthermore, all the information must be presented along with supporting evidence such as policies and certificates.
This achievement demonstrates that Amplicon complies with the highest industry standards. Aerospace, Defence and security companies can rest assured that Amplicon is a trusted partner