News
Amplicon gains ISO 9001:2015 Certification
24.10.17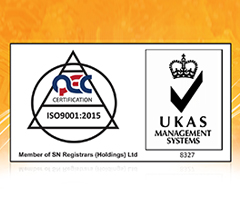 Following their annual audit, Amplicon has successfully achieved the requirements of international standard ISO 9001:2015.

Amplicon first obtained certification to the management systems standard in 1992 and, thanks to outstanding leadership, continue to exceed the much more demanding expectations of the new standard.

Amplicon are proud to put customers at the centre of all they do and look forward to working with the certification body to assure them the highest standard of management at all times.
News Archive

For a limited time, customers that purchase any InfiniiVision 3000T or 4000X will receive a FREE InfiniiVision DSOX1102G Oscilloscope....

Amplicon, a company firmly based in Engineering, has announced that it has been granted the status of Integration Partner by Virginia Panel Corporation (VPC)....

Amplicon provide the marketplace with a wide range of advanced computer-based measurement and automation systems....

For a limited time educational customers are able to qualify for a 25% discount on the full range of Keysight instruments and software....

If maximising confidence in testing whilst creating outstanding value is what you need then this limited time offer is the one for you!...

Dynamic signal analysers are the best choice for audio and vibration testing, especially where improved performance and functionality are required whilst maintaining an effective cost base....

The new Series C is an exceptionally cost-effective 1/8th DIN digital panel meter that has been designed specifically for the industrial sector. It has a universal input and can be supplied with up to 2 outputs....

Save up to 30% on the new Keysight IniniiVision Oscilloscope...

The Keysight 1000 series of compact benchtop oscilloscopes provide the performance and features you would expect from a large oscilloscope, but without the price tag...