Test System for RF and wireless communication standards testing
Our client is an industry leader in the development and manufacture of mobile phones, laptops, and tablet PCs. They have test and development facilities around the globe for testing and validating RF components and platforms used in mobile phones and laptops.
The requirement
Our client required a flexible, high-performance test system to test a variety of RF and wireless communication standards such as GSM, EDGE, WCDMA, WiMAX, WLAN, DVB-H, Bluetooth, and GPS used in their mobile phones and tablet PCs. The test system was required to increase the testing throughput and time-to-market; it needed to be flexible in order to accommodate the testing of different mobile phones and tablet models, as the production lines constantly changed depending on demand.
The test system previously used by the client was based on conventional benchtop instruments including RF Analysers, function generators, and digital pattern generators that were cumbersome, expensive and didn't offer the flexibility needed.
The solution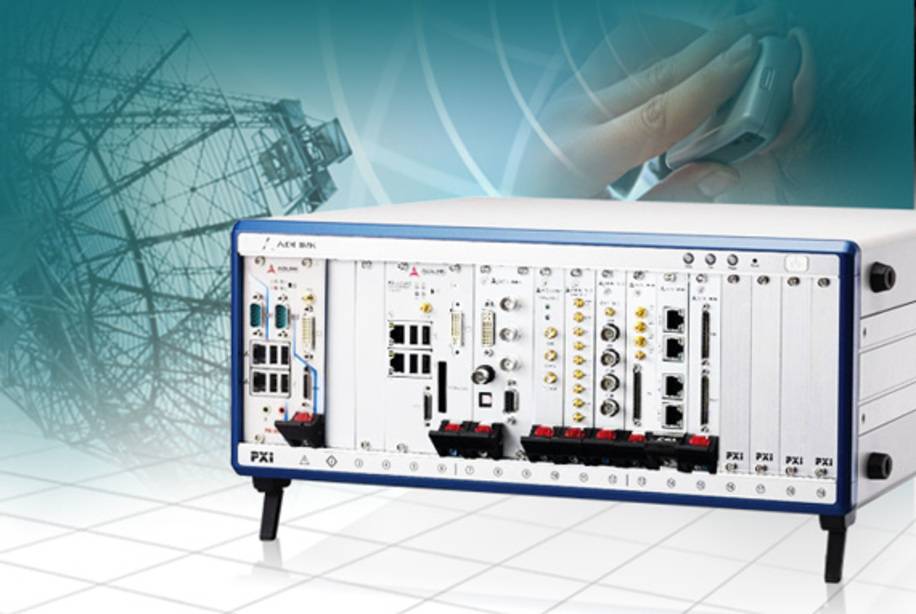 Following the evaluation of the client specification, the Amplicon engineering team designed a test system solution based on a PXI platform.
The PXI test system delivered comprised of a PXIS-2719 18 slot chassis populated with a PXI-3920 1.8 GHz Pentium' M controller, multiple ZT8450 PXI vector signal analyser cards, a high-speed digitiser card, multiple digital I/O modules, a multiplexer module, and a 7'-digit DMM card.
The ZT8450 PXI cards were the key component in the PXI test system design as they provided the signal fidelity and real-time processing capabilities that enable a broad set of RF and wireless communication standards test to be performed on a variety of mobile phones and tablet PCs. The ZT8450 PXI cards also provided the high instantaneous bandwidth, high dynamic range, high linearity, and low phase noise required for testing and characterising the latest and next generation of RFIC (Radio Frequency Integrated Circuit) components.
Results
The solution specified by Amplicon was ten times faster and less than half the price of the previous benchtop test system. The PXI platform provided the flexibility required to test a variety of RF and wireless standards.
Why Amplicon?
The engineering team at Amplicon has a vast experience in the telecommunication industry providing bespoke test systems. The client PXI test system was delivered ahead of schedule and to full specification.