Rail track recording
China Railways (CR) is the national railway company of the People's Republic of China. It is managed by the Chinese Ministry of Railways. The Company's primary objective is to lead and facilitate the railway industry's work to achieve continuous improvement in the health and safety performance of the railways, and thus to facilitate the reduction of risk to passengers, employees and the public.
The railway is the main artery of China's national economy and the skeleton of China's transportation system. With over 1,000 billion passengers annually and lines such as the Beijing-Kowloon Railway that runs from north to south, with a total length of 2,536km, this is the longest track railway with the largest scale and investment in the history of Chinese railway construction.
Track recording to enhance customer safety is therefore paramount to China Railways.
The requirement & Solution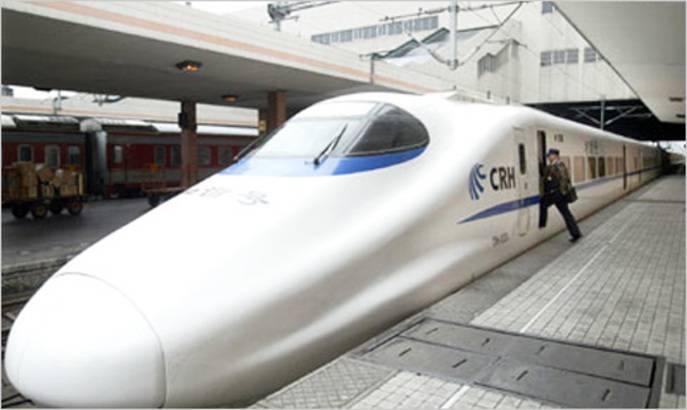 Amplicon were contacted by a systems integrator working in conjunction with China Railways to specify and manufacture a suitable hardware platform to be mounted on a train carriage.
The computer needed to connect via industrial ethernet to an embedded system in order to record and log data. The PC would run a program that controls the software on the embedded data acquisition system. When the train is moving, there is constant vibration and shocks due to rough patches of the track, in addition to this, shunting operations would cause further shocks. The current systems to be replaced with Amplicon PCs were only 3 months old but they were already damaged due to the large amount of shock and vibration suffered. Temperature and humidity would be another main issue with China having extremes of temperature plus regions that experience high humidity. As China is so vast, test runs can be very long, with some lasting up to 17 hours.
Amplicon recommended using the Ventrix 4003 single-board computer system with a DVDRW mounted in a shock mount bay and solid-state hard disk drives set up in a RAID 1 configuration for reliable storage. For fast performance, the system was based around the Pentium 4 3.4GHz processor with 1GB RAM. The Ventrix 4003 was tested at our own EMC facility for shock and vibration. It was also tested to check its performance at temperatures of up to 55°C for short periods of time. For a stable platform Amplicon's engineers developed and installed a Windows XP Embedded image, written around our client's software. The Ventrix 4003 is housed in a 4U industrial steel enclosure and designed for 24/7 operation in harsh environments, all of the systems have a typical life cycle of 3 to 5 years.
Results
The systems are now in place and testing rail lines all across China and have proven to be exceptional.
Full results have been provided under very harsh conditions with constant vibration from the train carriage and required long periods of uptime.
Our client is extremely pleased with the overall result and confident that the Ventrix 4003 will provide them with years of care free operation.
Why Amplicon?
With over 40 years of experience in supplying high-end solutions and many similar projects already completed Amplicon were the first choice to supply hardware for this high profile project.
If you would like more information please contact our industrial computing sales engineers on 01273 570 220 or email sales@amplicon.com.