Rail Track Inspection System
Our customer specialises in providing non-destructive testing (NDT) to a range of markets that includes the transport industry. The NDT solutions, semi or fully automated, can be designed to meet various applications and budgets.
The requirement & Solution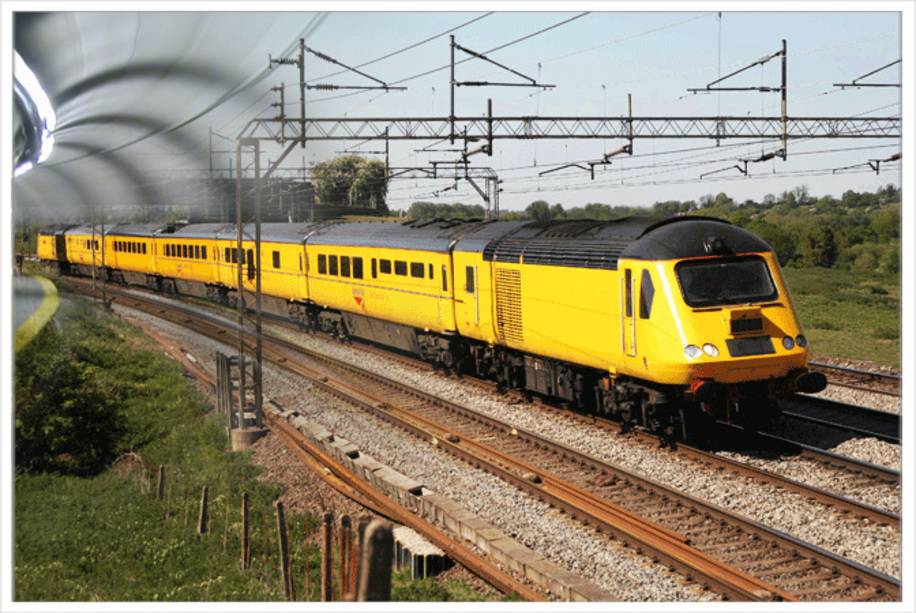 The application required an NDT solution to inspect the condition of railway tracks across the UK. The system needed to be installed on a train that travelled the UK rail network, so it was very important that the system could work in challenging environmental conditions and would also be able to capture data at high speeds.
The Amplicon engineering team, working with the customer, decided that a PXI system would best suit the needs of the project. A key part of this application was a number of ultrasonic sensors placed around a specially built train to perform the inspection on the tracks, and these ultrasonic sensors would then be connected to a central PXI system that would take the measurements simultaneously and at high speed so that no data was missed.
The mechanical construction of the PXI system meant that it was the ideal platform choice to survive the shock and vibration from an on-board train application. The PXI synchronisation feature allowed for multiple simultaneous sampling data acquisition cards to be paced from the same clock source and all the sensors could capture the date at the same time.
Results
With the assistance of the Amplicon PXI specialists, a 19' rackmount PXI system was fitted with six simultaneous sampling data acquisition cards. To ensure the system survived the harsh conditions, a solid-state hard drive was used to run the operating system and the customer's software application. The system was deployed in the field quickly as they had full technical assistance from the Amplicon engineering team.
Why Amplicon?
Amplicon was seen as the best provider as they offered extensive knowledge in providing multi-vendor PXI solutions and had many years of experience working in challenging environments often encountered in the rail industry.