Process control system to monitor production line and increase profitability
A leading manufacturer of hand-cooked potato-based snacks was looking for a method of monitoring the flow of packets of crisps along a production line, to ensure that the correct number were packed in a box.
The solution
The problem of wastage plays an especially important part of the profitability of any company involved in the production of food. Amplicon was asked to provide a process control system comprising of industrial ethernet switches and digital I/O devices connected to proximity sensors along their production lines. These were required to count the crisp packets being boxed up at the end of the line. The Moxa ioLogik E2210 was specified to monitor these sensors and to provide a local alarming function that would indicate a problem with the flow of crisp packets along the production line. The E2210's Active I/O feature combined with their engineers' proficiency in HTML code, allowed a complex requirement to be handled easily. Signals were also relayed back to a remote control centre where monitoring and data logging could take place.
As this was an industrial environment, it was decided to use the EDS-308 industrial ethernet switch to connect the Moxa E2210s to the network. This was selected as the reliability of the network connection was considered to be an important factor. The final solution used a Moxa E2210 on each of the eight production lines, along with four of the Moxa EDS-308 switches.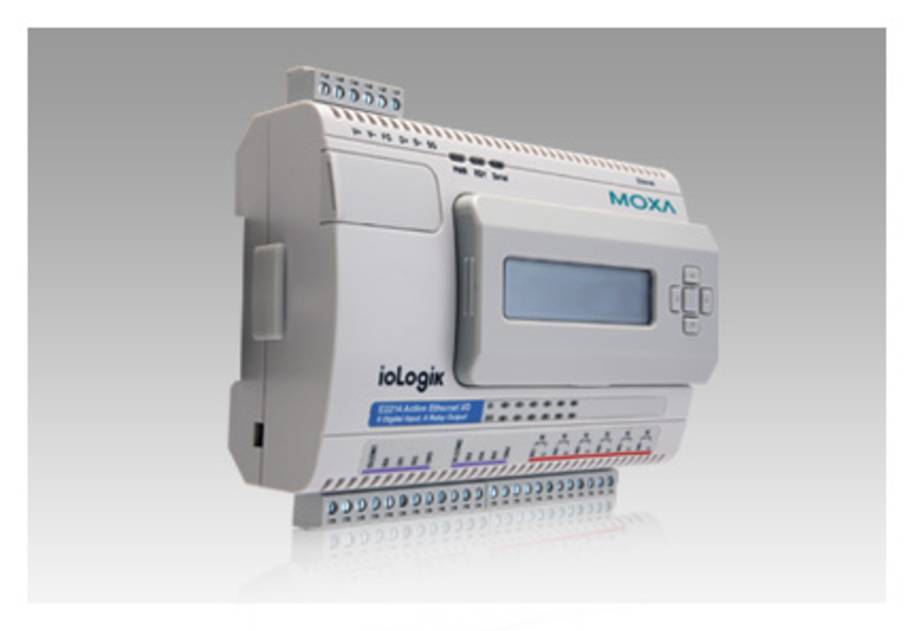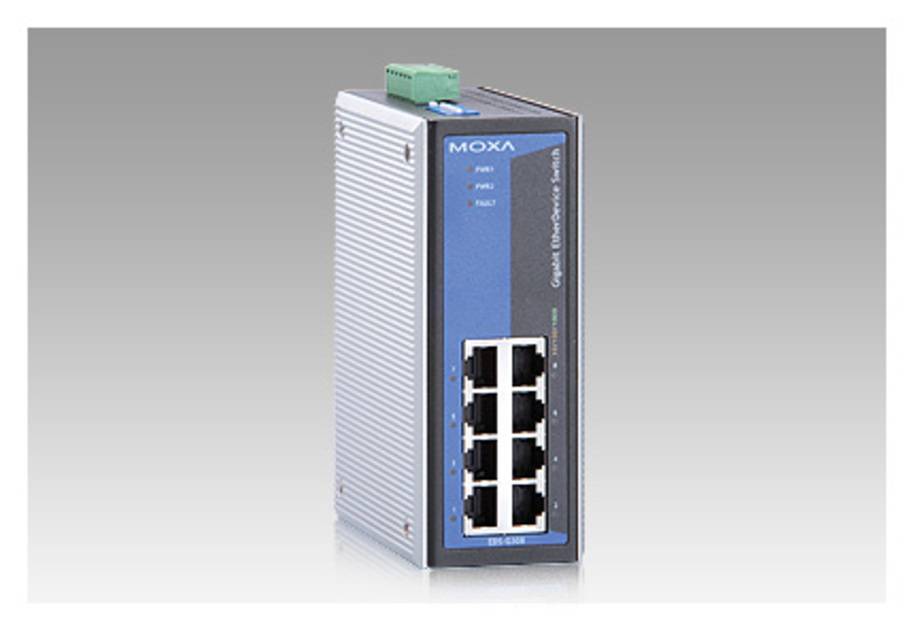 Results
The food manufacturer was extremely satisfied with the outcome of this project as the Moxa and Amplicon parts provided the required functionality at a competitive price. The engineers installing the system were able to take full advantage of the free consultancy and advice provided by Amplicon's Application Engineers, who helped all the way with both the design and implementation of the project.
Why Amplicon?
Amplicon's years of experience with process control applications and knowledgeable Sales and Application Engineers, combined with extremely competitive prices made Amplicon the only choice for this project.