Energy Management system
HG Systems is one of the leading independent control systems integrators in the UK. For over 30 years, HG has successfully delivered control systems to some of the most demanding industries and environments around the world such as nuclear power, renewable energy, hydropower, aluminium and metals, chemical and pharmaceuticals and oil and gas.
The requirement & Solution
HG Systems client, a design and build company focussed mainly on large corporate office buildings and retail parks around London, required an energy management system to monitor the energy usage of a building which would also allow them to implement initiatives to further reduce their carbon footprint.
HG Systems and Amplicon jointly worked on the design of an open Ethernet network for the required energy management system. After considering different options it was decided that the Moxa MB 3180 Ethernet Modbus gateways would be the best choice. The MB3180 has a reputation as being one of the market-leading products in this area, it provides a robust solution and complete flexibility when working with Modbus networks.
This Ethernet network formed the backbone for collecting the data using the fibre optic ring that was installed in the risers of the building.
Results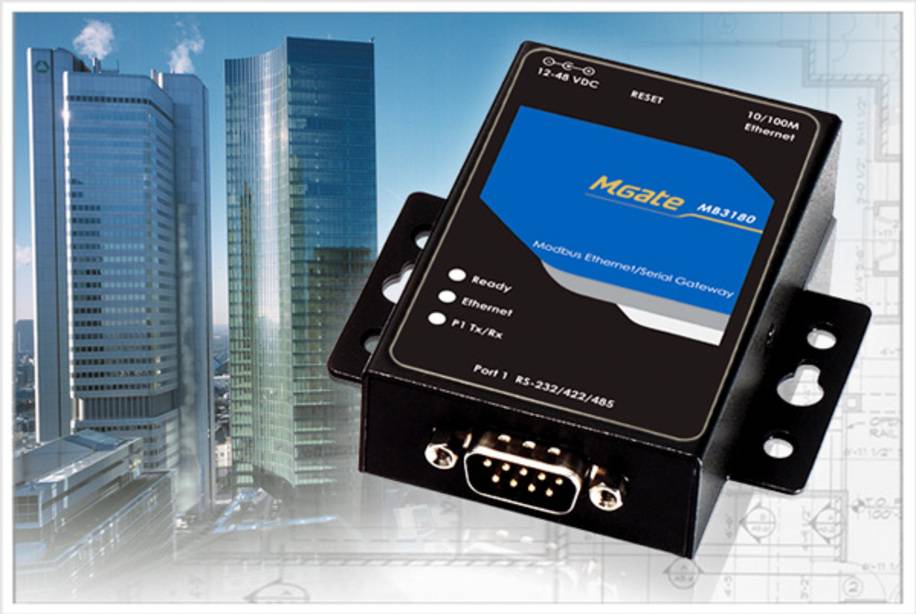 HG Systems supplied an integrated energy management system that incorporated all the metering requirements of the building, this included electricity, HVAC, gas & water.
The system has been installed and is working collecting energy data from the meters around the building using Moxa Modbus gateways. The system has been designed to take several thousand readings from all of the meters and then displays this information using a web based portal.
The system provides a unified interface to all the building facilities providing them with a single point of monitoring and management. The Moxa gateways were an essential element to the design of the overall network with proven performance for handling large infrastructures of this nature.
The building is currently the tallest operational building in the UK with over 50 floors; the HGS client has also been named as the Sunday Times 'Best Green Company' since 2008.
Amplicon provided excellent technical support in selecting the right product for the project. Their support was invaluable during the design stage to help HG systems deliver an open solution with scalability and flexibility in mind.
Altaf Rahman, Sales director - HG System
Why Amplicon?
The Amplicon data communications specialist have first-hand knowledge of this type of customer requirement; it is this experience and knowledge that gave Bilinger (HG Systems) the confidence that Amplicon would provide a comprehensive network consultancy and design service.